Galaxy Fold ready to launch again, Samsung exec claims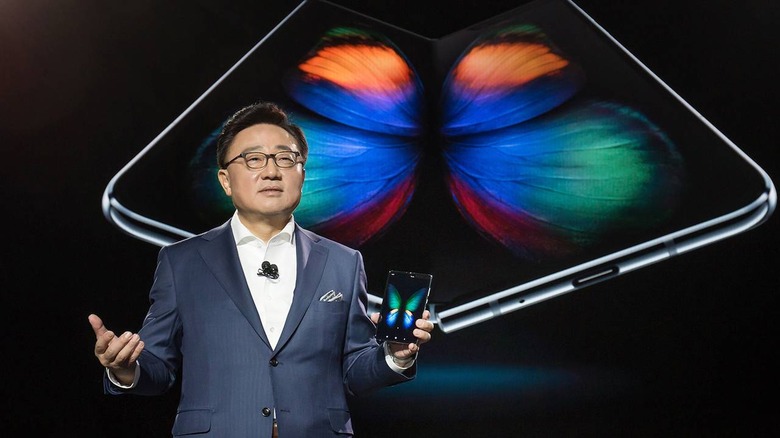 The Galaxy Fold has spent the last several weeks in limbo. After delaying the device back in April, Samsung has been hesitant to talk of a new release date. There have been some signs of life here and there, but everything we've heard falls short of hard confirmation that the phone will soon make a comeback. That might all be changing today, thanks to the words of one Samsung executive.
According to Kim Seong-cheol, who serves as vice president of Samsung Display, the Galaxy Fold is "ready to hit the market" once more. He claims that many of the display's issues have been ironed out, and if anyone should know, it's probably him seeing as Samsung Display is the subsidiary tasked with creating the Galaxy Fold's folding screen.
This news comes from The Investor, which quoted a speech Kim gave at a conference held by The Korean Information Display Society on June 18th. The phone first started shipping out to some reviewers in April, and those early users quickly discovered that the display was easily damaged. iFixit discovered the same thing when it performed a fully-fledged teardown of the device, but unfortunately, that teardown was removed just days after being published at the request of Samsung.
Kim doesn't give us an idea of when the Galaxy Fold will actually launch, but this notion that it'll be launching soon is at odds with what another Samsung executive said a few days ago. The executive claimed that the Galaxy Fold won't be launching at any point in July, so it seems that even within Samsung, there's some confusion about when the phone will finally be on shelves.
It's a little strange that Kim would say that the Galaxy Fold is "ready to hit the market," without giving us an actual release date, so it seems that we're left waiting once again. At least Samsung doesn't have to worry about competition from Huawei while it tries to fix the Galaxy Fold's numerous problems. Kim's statements leave us hopeful that a final launch date will be coming down the line soon, so stay tuned.