Galaxy Fold not coming next month contrary to rumors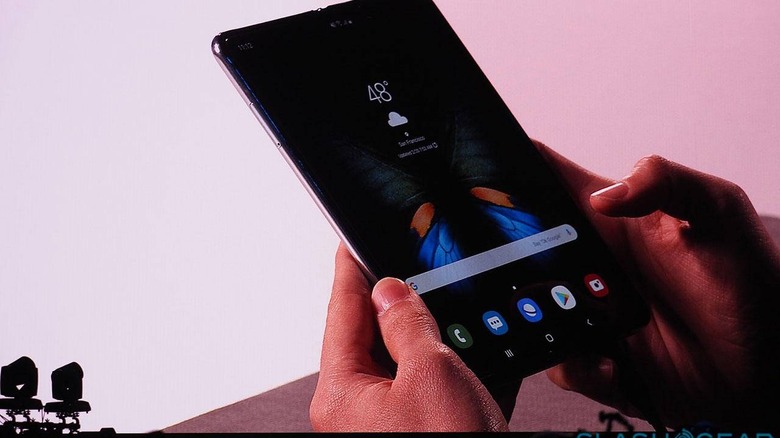 The foldable phone saga continues with no end in sight just yet. Just when things seemed going well towards a new release for the Galaxy Fold, AT&T cancelled pre-orders and telling customers that they can order again once Samsung finally announces a new date. Rumors claim that Samsung will be making an announcement in the next few weeks. But now word is that it won't be the case after all.
Then again "coming weeks" can mean anything, which is probably why Samsung never put down a specific date for the announcement. DJ Koh, however, was reported to have told media that the Galaxy Fold would once again see the light of day before July. Not so, another official is now reported to be saying.
According to the official, if Samsung had plans for a July relaunch, it would already be making preparations for such a huge event. Apparently, there is no movement inside the company suggesting that. That said, it could also be a low-key announcement, considering how much embarrassment it received over the first high-profile event.
While it's understandable that Samsung is taking its time to get things right, it is quickly losing the window of opportunity to launch the Galaxy Fold. Further delays are causing doubts about its ability to fix the structural problems of the first foldable phone. And it's not just consumers and onlookers but even its retail and carrier partners who are losing faith.
Fortunately or unfortunately, Samsung isn't alone in this predicament. Huawei has also delayed the launch of the Mate X to September, both due to concerns as well as its ongoing battle with the US ban. That gives other OEMs plenty of time to learn from these two's mistakes and hopefully not repeat them.