Galaxy Fold pre-orders canceled at Best Buy, but there's a silver lining [Update]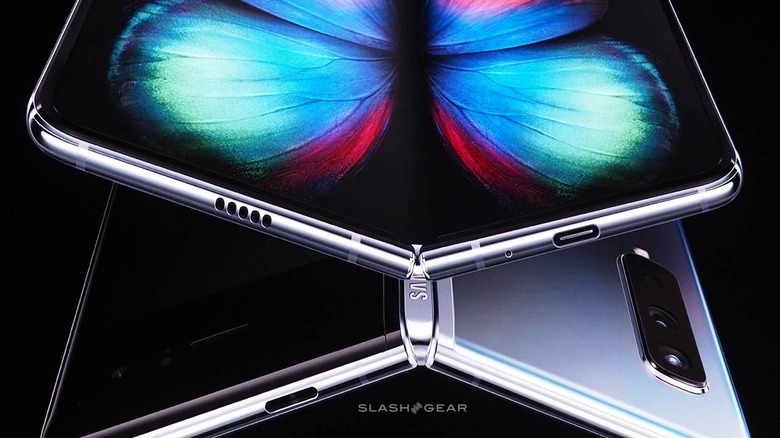 Toward the end of April, Samsung made the decision to delay the release of the Galaxy Fold after it became clear that the device had some design flaws that made it easy to damage the phone's delicate display. In the weeks since, we've been waiting for Samsung to announce a new release date, but one has yet to come down the line. Now, it seems Best Buy is tired of waiting on the new release date and has decided to cancel all of its Galaxy Fold pre-orders.
Though Best Buy hasn't said anything official about this mass cancellation yet, at least one customer is reporting that they've received an email from the company confirming that their pre-order has been canceled. Best Buy says that it decided to pull the plug specifically because Samsung hasn't revealed a new release date for the Galaxy Fold yet.
That customer published a copy of the email they received to the Slickdeals forums. The email also explains that users who are still interested in buying the Galaxy Fold can sign up to be notified when the phone is available for purchase by heading over to Best Buy's Galaxy Fold page and clicking the "Notify Me" button.
It isn't all bad news, though: Best Buy also says that it'll give a $100 gift card to users who have had their pre-orders canceled. The $100 "savings code," as it's called, can be used either online or in store for future purchases, so as silver linings go, this one is pretty darn good.
A few weeks ago, Samsung itself sent out similar emails to those who pre-ordered the Galaxy Fold. The company asked those users to confirm that they wanted to keep their pre-orders, noting that they will be canceled on May 31st if no confirmation is received. We'll keep an ear to the ground for more, because hopefully Samsung is getting ready to make an announcement about the Galaxy Fold's release date.
Update: Best Buy actually has announced the mass cancellation of Galaxy Fold pre-orders publicly on its support site. Curiously, that support site post doesn't mention the $100 gift card that the email sourced above does, so if you pre-ordered a Galaxy Fold from Best Buy, be sure to check the email associated with your Best Buy account.