Galaxy Fold Plan B: Samsung's Wraparound Display Phone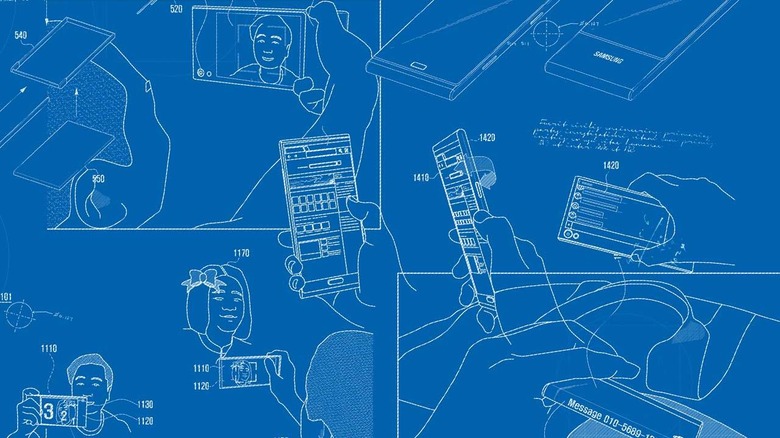 Let's take a look at a device Samsung planned in around the same time as the Galaxy Fold – a wraparound display-toting phone. This device was discovered in a patent this week published to the World Intellectual Property Organization, or WIPO. There, a patent first filed by Samsung back in May of 2016 was just revealed to the public this week – just in time to remind us that for bendable displays, Samsung's in this business for the long haul.
What you'll see here is a collection of ways in which Samsung's tested functionality for bendy displays. If you were one of the first (and few) users of the Samsung Galaxy Note Edge, you'll remember some of this functionality right out the gate. The functionality on the edge of the phone appeared there and it appears here once again.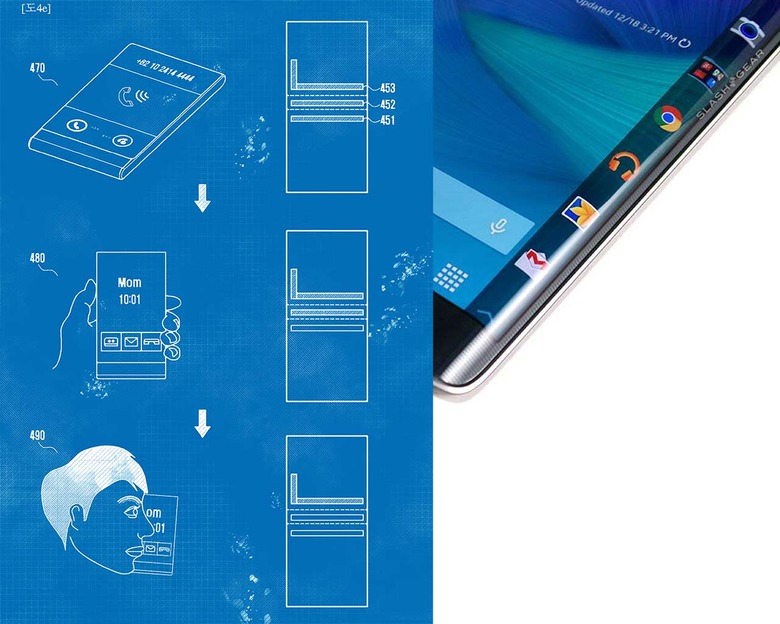 Most interesting is the relatively obvious use for a dual-side display on a smartphone: selfies on both sides. Being able to see yourself in a photo as you're taking said photo is a very, very modern sort of thing. Aside from mirrors, of course – with mirrors, selfies have been around since the beginnings of photography.
But wait, you might be saying, haven't we seen this before? Yes, sort of. If you'll look back to the 2017 release of a "new" Galaxy phone patent with a wraparound display, this was quite similar to that. That version didn't fill both sides of the device, but still: same sort of tech.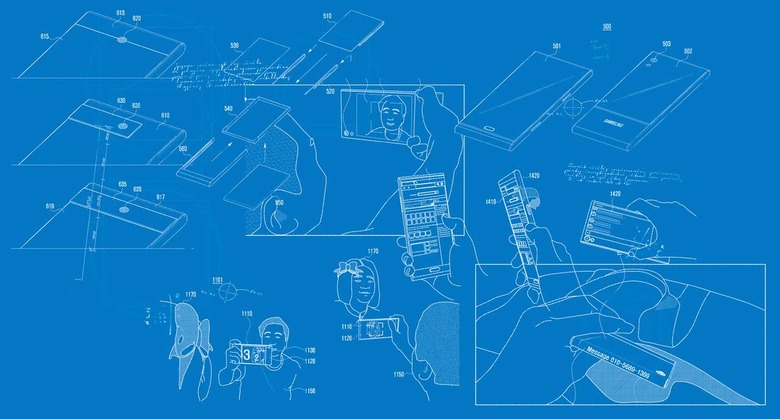 Now, as always, we must ask whether we need any of this stuff in our lives, or if we'd be just as well off without. For most people, erring on the side of caution is probably best. Most people don't use their smartphone for much other than reading news and social networking apps anyway – not much more's needed than what we've got already.
But for the select few users that've got innovation in mind, the two-sided smartphone might be just the component they need to make an innovative new product with requirements we've not yet imagined. Is that you, reader? Can you imagine a use for a wraparound display-toting smartphone that's not yet been revealed?