Some people at Samsung might be having a grand time trying to get the company's smartphone models straight, especially when marketing the phones. Things get even more complicated when talking about the Galaxy A series, which has graduated from using a single digit and a year to double digits, with or without a year qualifier. And perhaps to spice things up, Samsung may be announcing a new phone in just a few days that will further blur the lines between its tiers, making it resemble what the Galaxy S11 could look like next year.
To be fair, the Galaxy A51 does follow a more or less popular Galaxy A50 that even made its way to the US last June. While that was almost easy to pass up and identify as a mid-range phone, the Galaxy A51 could be making head turns due to its drastically different design from any other Samsung phone in the market, at least on the back and the sides.
Based on SamMobile's image and information, the Galaxy A51's screen will have a small punch-hole camera in the middle of its forehead. All the buttons have been moved to the right side and, fortunately, no return of a separate Bixby button. The most noticeable change, however, is the L-shaped camera formation inside a rectangular 3×2 bump on the corner, making it the first in the Galaxy A family to sport four cameras.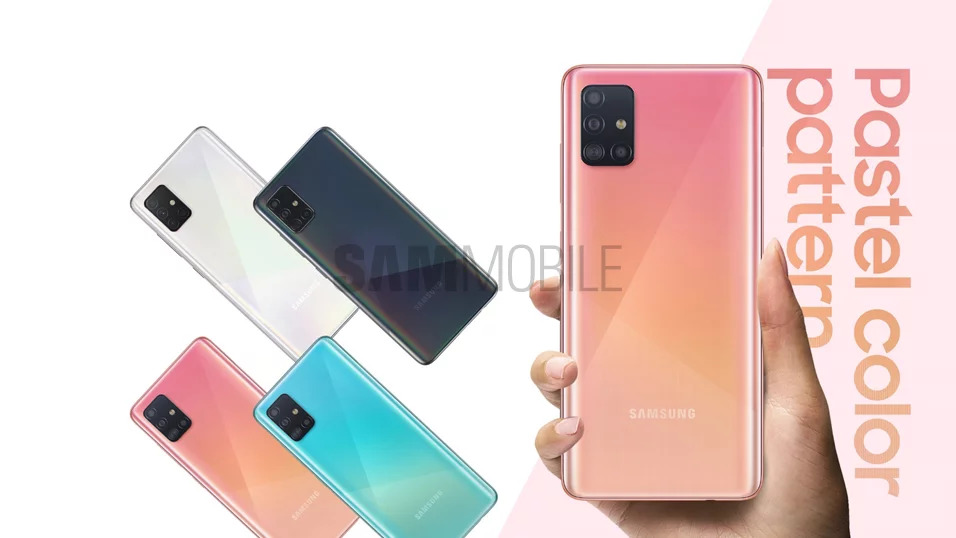 If that design sounds or looks familiar, that's pretty much what the Galaxy S11 has been leaked to look like. Samsung could be testing the market's reception to the new design, though it's probably far too late for Samsung to make changes at this point anyway. Suffice it to say, if you ever wanted to see in real-life how the Galaxy S11 could look like, wait for the Galaxy A51's debut on December 12.
That said, the phone's innards will naturally be mid-range, including an Exynos 9611 processor with 4 or 6 GB of RAM and 64 or 128 GB of storage. The focus will be on the cameras, no pun intended, especially 5 megapixel f/2.4 Macro camera. Whether that will be present on the Galaxy S11, alongside a rumored custom 108 megapixel ISOCELL Bright HMX sensor, is still unknown.