Gadgetell v2 launches, gives away cool free stuff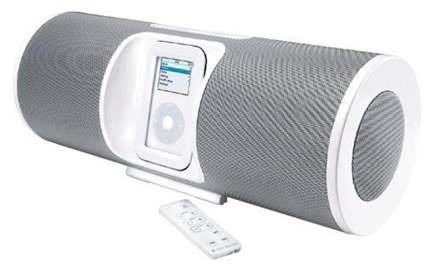 One of the problems with getting most of your news in an aggregator is that when a site updates its look you sometimes never know about it – you've streamlined the process of reading, but missed out on some of the eye-candy on the way.  Well, one of the sites on my blogroll, Gadgetell, turned one year old on the 9th October and, perhaps feeling the cruel onset of time, has relaunched and is sporting a great new design... perhaps even more excitingly, they're running a prize give-away every week until they run out of cool stuff.  I can only assume that this means the contest will finish before they start handing out the office sink and their bedroom linen.
As of writing, the prize is an Altec Lansing iM7 iPod speaker dock, worth $249.99, and all you have to do is leave them a comment on the competition thread wishing them a Happy Birthday.
Love the new look, guys, and a belated Happy Birthday!
Gadgetell v2 giveaway: Altec Lansing iM7 iPod Speaker Dock [Gadgetell]