F(x)tec Pro 1 gives Android a tempting QWERTY keyboard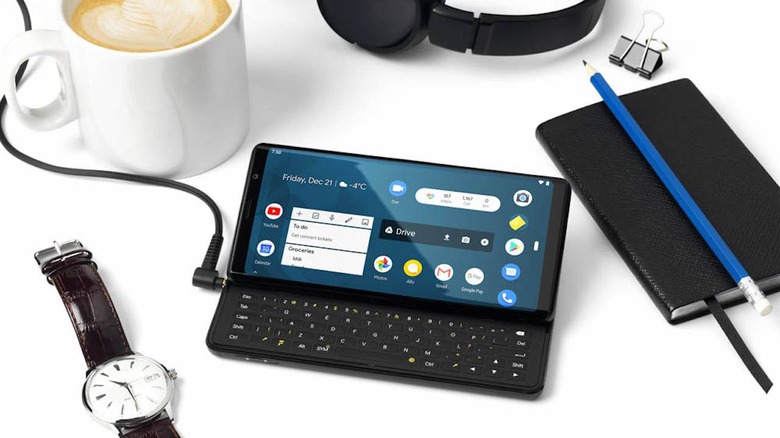 Smartphones may get bigger and bigger displays, they may even fold in half, but for some the allure of the physical QWERTY keyboard will never fade. That's where F(x)tec's Pro 1 comes in, a new startup with a new vision of what a professional Android phone should look like. And yes, it has an old-school keyboard to treat your thumbs.
In fact, F(x)tec has some particularly solid inspiration for the Pro 1's design. Its five staggered rows of QWERTY and sliding mechanism were inspired by the Nokia E7 and Nokia N950, the British company says. When it comes to mobile keyboards, they're very good places to start.
Of course, both of those phones look positively archaic in comparison to today's devices, and so F(x)tec had to pair that old-school style with some modern niceties. It's based on Qualcomm's Snapdragon 835 and has a 5.99-inch 2160 x 1080 AMOLED touchscreen with curved Gorilla Glass 3. There's 6GB of LPDDR4 memory and 128GB of storage, plus a microSD slot for up to 2TB cards.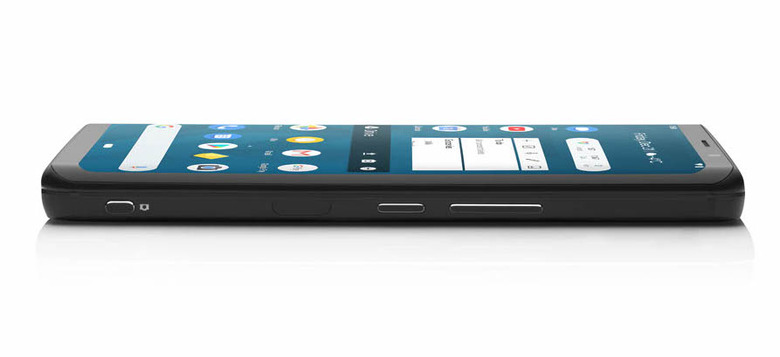 For cameras, there's an 8-megapixel selfie camera on the front, and twin rear cameras. That pairs a 12-megapixel Sony IMX363 sensor with f/1.8 optics with a 5-megapixel fixed-focus camera for depth applications. It'll record 4K/30fps video, too.
The battery is a 3,200 mAh pack, with Quick Charge 3.0, and there's a USB Type-C with HDMI support. WiFi 5, Bluetooth 5.0, and NFC are included, plus a 3.5mm headphone jack and stereo speakers. A fingerprint reader is on the side. If you don't want the microSD slot, you can drop in two SIM cards instead, and F(x)tec says you won't need a SIM tool to open the slot which should keep frequent travelers happy.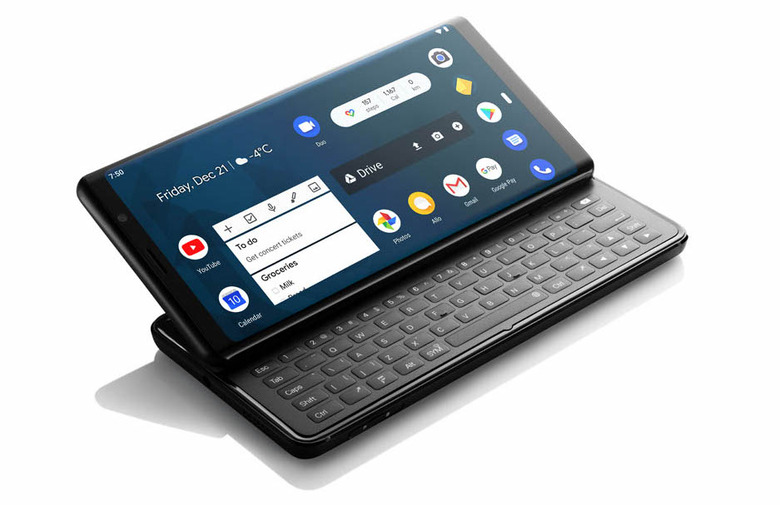 Android 9.0 Pie will get a "bespoke, landscape-optimized UI" along with special email and calendar apps which take advantage of the fact you'll often be using the Pro 1 in landscape orientation. Of course, there's more to a modern smartphone's app experience than just those core productivity tools, and it remains to be seen how the F(x)tec Pro 1 will handle third-party software that expects – or even demands – portrait orientation. Having to constantly flip between the two could get tedious.
The biggest compromise, mind, is the size. The Pro 1 comes in at 154 x 73.6 x 13.98 mm, which makes it close to the thickness of two touch-only smartphones – like the Galaxy S10 or Pixel 3 XL – put together.
Certainly, the audience for a phone with a physical keyboard is going to be smaller than that for the typical slimline, big-screen Android flagship. That's not a challenge but a potential benefit, F(x)tec argues. Its goal is to cater to premium niche segments, focusing on buyers that will pay a little more to check off all their must-have boxes.
That might seem a tough sell, but it's not brand new territory. TCL's reboot of BlackBerry, for example, has demonstrated that there's a market for Android phones with QWERTY keyboards, while smaller players like Planet Computers are delivering Psion-style smartphones that bring the charm of PDAs to those who demand their phones be more akin to miniature laptops.
That's interesting company to be in, but F(x)tec believes it can make it work. The F(x)tec Pro 1 is up for preorder now, priced at $649, and the company says it should begin shipping in July 2019.