Future Sidekick to have GPS?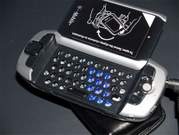 The Sidekick 3 seems to be getting a bit of a bashing with the launch of Helio's awesome Ocean, but if their hiring plans are anything to go by they might be staging a comeback.  Eagle-eyed Danger fans spotted an ad for an internship – nothing special there, perhaps, but a glance through the job spec throws up this little tidbit about GPS:
"Formalize the Java Native Interface and glue layer for binding the BT serial support as a GPS provider of data"
Could we be seeing a GPS-enabled Sidekick at some point in the not too distant future?  The number of cellphones that double up as sat-nav devices has grown hugely over the past few months, with Nokia's battery-guzzling N95 telling you to throw your in-car GPS out the window, while the Ocean adds in cool features like Buddy Beacon to locate fellow Helio users.  The SK3 is looking a little jaded in comparison, but with its legendary ease-of-use and that great keyboard – not to mention a loyal fan-base – it could certainly capture back a chunk of the market it if brought its game back up to speed.
The deadline for applications was May 11th, so there might be a happy student beavering away on satellite support very soon...
Full job description:
Internship – Software Engineering: Location-Based Services

Job Code : Intern-07-3

Division/Company : Apps

Location : 1; PALO ALTO CA US 94306

Travel Required : No Travel

Job Type : Intern-Temporary

Career Level : Student (Undergraduate/Graduate)

Education : Some College Coursework Completed

Skill : Computer Software Development -> C language programming, Java, UNIX

Category : Computers, Hardware,Computers, Software,Engineering,Telecommunications

Compensation :

Job Description :

INTERN AT DANGER THIS SUMMER!Internship – Software Engineering: Location-Based ServicesWe are offering full time summer internships in both MBA and technical areas. Our Summer Internship Program will run 3 months from approximately June 4th thru August 31st.We are seeking talented students who would love the opportunity to work in a challenging & creative environment. Danger, Inc. is a dynamic, fast paced, private software company in the mobile/internet space. Creating innovative, user-friendly, fun software for the mobile Internet is the heart of what we do. As an intern at Danger, you will be a part of innovative projects and work with some of the most talented people in the industry! You will learn from the best and be a part of today's most cutting edge technology! All our internships are paid! We offer competitive salary and perks.APPLICATION DEADLINE IS MAY 11TH! APPLY NOW!In this position you will be working with Danger's experienced Library Team to formalize our Blue Tooth support for serial protocol.* Formalize Java Native Interface APIs for our BT serial support

* Get API approval through the API Council

* Formalize the Java Native Interface and glue layer for binding the BT serial support as a GPS provider of data

Job Requirements :Skills/Requirements* This is a great opportunity for a Computer Science major with coding experience

* Bachelor's level student working at the C-language level

* Working knowledge of Java a big plus!

* You must be enrolled in a college or university and actively pursuing a degree relative to the internship

* You must be immediately authorized to work in the US.
Job description [via hiptop3]