Fusion Garage Announce JooJoo (Aka CrunchPad): $499 On Sale Friday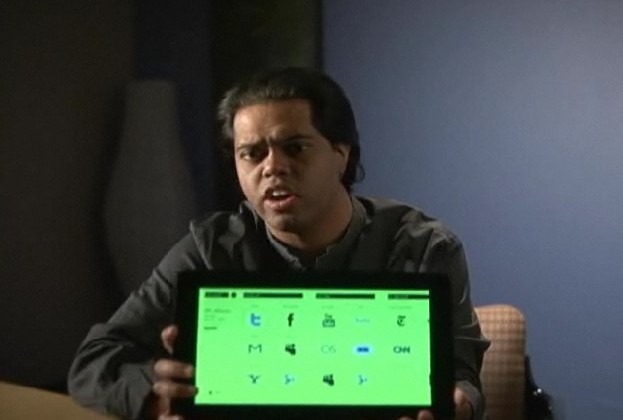 TechCrunch's erstwhile partners Fusion Garage are showing off what they say is their own hardware and software design, and rather than CrunchPad they're naming it JooJoo.  JooJoo has a 12.1-inch capacitive touchscreen – the first of its type in the world, Chandra Rathakrishnan claims – and a web-centric OS.
JooJoo weighs in at 1.1kg and will go sale on Friday December 11th.  Contrary to the original $300 tipped price tag, Fusion Garage say it will come in at $499. Initial deliveries will begin in 8-10 weeks.
Full hardware details are not known; however going by the image on the JooJoo site the slate will have a microphone, headphone and power port, together with a memory card slot.  Inside there's WiFi but no 3G, and the whole thing can boot up – direct to a web browser – in 9 seconds.  As for the threat of litigation from TechCrunch, Rathakrishnan says his company is not worried, and that so far there has been no legal action taken.