Furiously fast, the Mercedes-AMG GT C Roadster cuts the roof not performance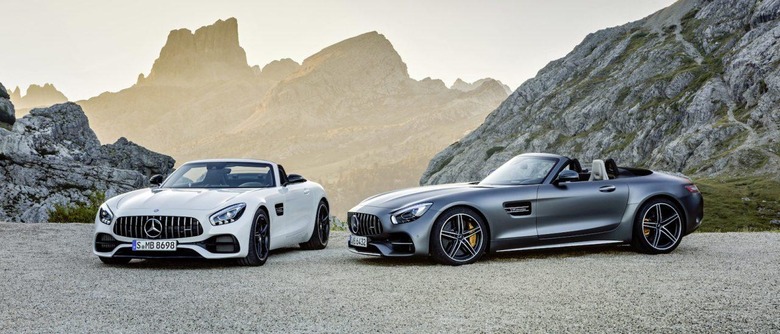 Trust AMG to take Mercedes-Benz's luxury droptop and give it a super-aggressive upgrade, with the new AMG GT Roadster and AMG GT C Roadster offering two levels of performance convertible. The Mercedes-AMG GT Roadster packs a 4.0-liter twin-turbocharged V8, good for 476 horsepower and 465 lb-ft. of torque, for a 4.0 second 0-60 mph run and a top speed of 188 mph.
However, AMG isn't convinced that will be fast enough for everybody, and so now there's the Mercedes-AMG GT C Roadster too. That borrows heavily from the AMG GT R, with the same V8 as its GT Roadster sibling but here tuned for 557 HP and 502 lb-ft. of torque.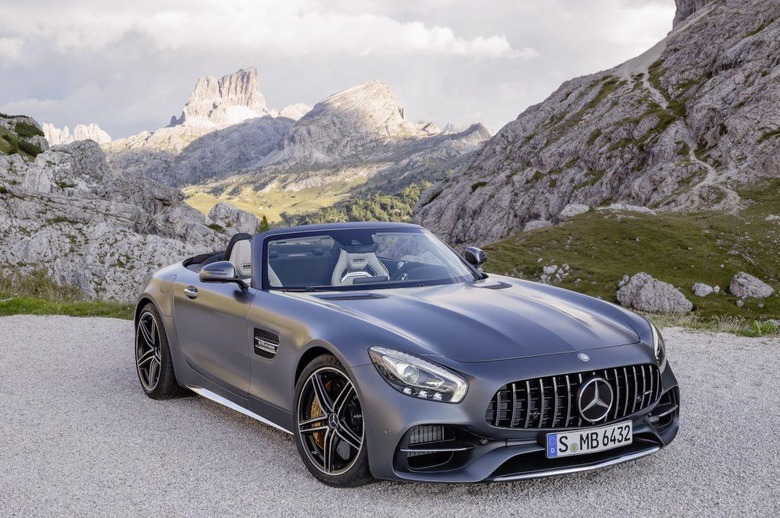 That bump is good for a 3.7 second 0-60 mph time, and a top speed of 196 mph. Both cars get an AMG SPEEDSHIFT DCT 7-speed dual-clutch transmission and are rear-wheel drive.
The engine tune isn't the only difference, mind. While the GT Roadster has AMG Sport Suspension, the GT C Roadster gets AMG Ride Control sport suspension, with adaptive adjustable damping. It also adds a RACE transmission mode to the quartet of Comfort, Sport, Sport+, and Individual modes.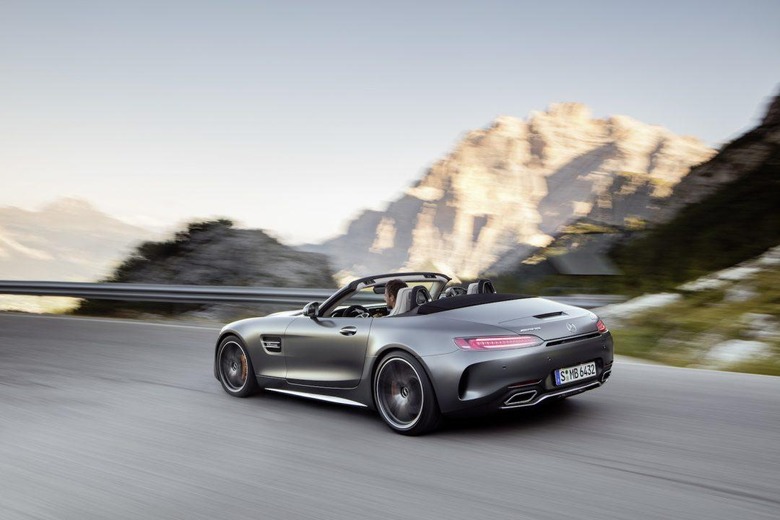 RACE tweaks the shifting strategy of the DCT, cutting shift times while throwing in a more engaging engine note. A "Manual" button flips the transmission into manual shifting mode, and can be used in any gearbox setting.
At the back, meanwhile, the GT C Roadster has a 57mm wider track and rear axel steering, together with larger rear air vents. Both versions get active flaps on the fascia that can open or close depending on aerodynamic or cooling needs.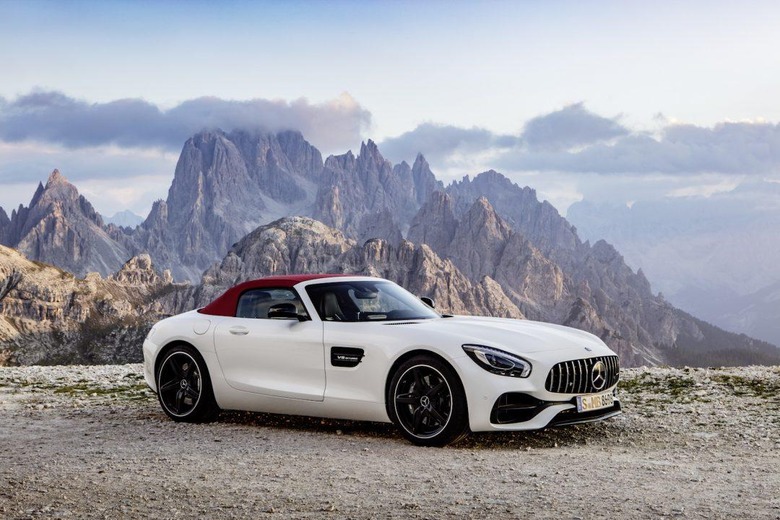 The GT Roadster has a mechanical locking differential, while the GT C Roadster upgrades that to an electronically controlled locking differential.
Rather than a heavy metal roof, Mercedes-AMG has opted for a fabric droptop that opens or closes in eleven seconds, and can be used at up to 31 mph. It can be had in three colors – black, red, or beige – and is made up of three layers with a magnesium/steel/aluminum structure to keep overall weight down.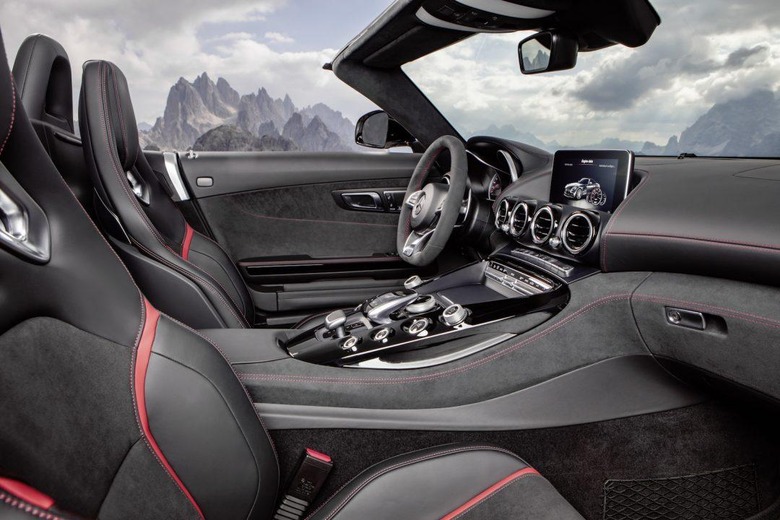 Inside, optional AMG Performance seats can now be had with air-scarfs, blowing warm air onto your neck like a careful lover. Seat climate control is also a new option on the seats, and there's also the choice of a Burmester surround sound system with a new design of subwoofer that uses the entire interior space as a bass box.
Factor in a design that is seriously aggressive, and you're looking at two mighty appealing, mighty powerful convertibles. Pricing will be announced closer to the cars showing up at dealerships in the US this fall.