Full Phone ban for Drivers recommended by U.S. Safety Board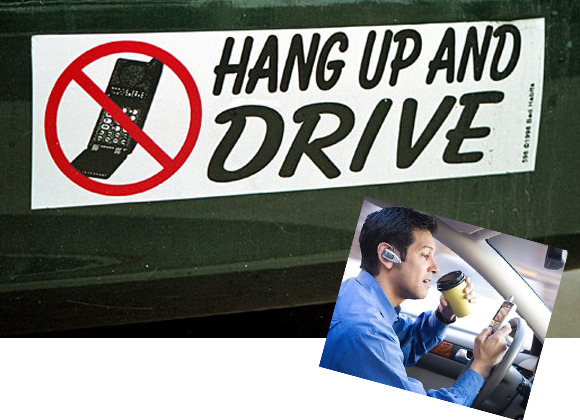 While it might seem like an awesome idea to some of you that the government ban the use of smartphones, cellphones, and mobile devices in general from those driving vehicles on the road in front of the house where your children play, the National Transportation Safety Board this Tuesday has so far just made a recommendation that all states in the USA prohibit such activity. What they've actually done is to vote amongst themselves whether or not to make the recommendation, saying it's "risks of distracted driving" that make them feel as though a law should be passed in each state. Do you think such a law should be inflicted?
You aught to know that this narrator thinks there's no good reason to take a call, make a call, or tap away at a phone for any reason while driving a vehicle capable of destroying human life. That said, I'm a hypocrite as well, having used streaming music through the headphone port to my in-car stereo as recently as last night, make no mistake. Independent federal agency N.T.S.B., responsible for promoting traffic safety and investigating accidents and their causes, has a chairman by the name of Deborah A. P. Hersman, noted the following on the situation:
"No call, no text, no update is worth a human life. ... We see distracted driving as something has been more prevalant across society and been the cause of many accidents. We're in an environment where new devices are coming out every day and people are tempted to update their Facebook status or send a tweet as if they were sitting at their desks, but they're driving a car. ... This is a difficult recommendation, but it's the right recommendation and it's time." – Hersman
At the moment, each state that has not already put a ban on distracted driving on the books is free to do so or NOT do so at their own discretion. In other words, this move is basically like a "we're not telling you you HAVE to, but you definitely should" from the National Transportation Safety Board to each state in the USA. States, listen up! Slap those drivers in the head and tell them they're going to crash, and to cut it out!
[via TheHill]