Fujitsu spins off PC, smartphone businesses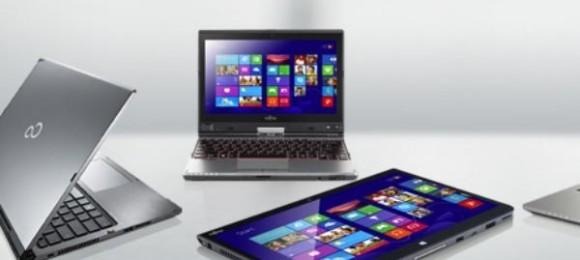 In what could be seen as yet another worrying development for the steadily declining PC industry, Fujitsu has announced that it has split its PC, both desktops and notebooks, business and its smartphone business into companies of their own with their own long-winded name. The first part is eerily similar to what fellow Japanese company Sony did with its VAIO business and brand. The second part, on the other hand, could be a portent of things to come for Sony as well as for the Japanese smartphone manufacturing industry as a whole.
Those two companies will now be called Fujitsu Client Computing Limited and Fujitsu Connected Technologies Limited for the new PC and mobile companies, respectively. They hare, however, still wholly owned subsidiaries of Fujitsu, unlike Sony's full sale of the VAIO business. This leaves the core company the freedom to focus on its other products, like storage solutions, among many others.
Fujitsu isn't coy about the reason for the split. It mentions that "it has become increasingly difficult to achieve differentiation, and competition with emerging global vendors has intensified." In theory, companies and subsidiaries are spun out to give them more leeway in creativity, R&D, and design. In practice, that might not always happen.
One other reason for the split might be the rumored merger of Japan's three biggest, but now struggling, PC makers. Early this month, there were rumors that Toshiba, Fujitsu, and VAIO are in the process of negotiating a merger of PC businesses. Fujitsu's split might make it easier for its PC division to make that move.
On the other hand, Fujitsu's reading of the smartphone market might not bode well for the Japanese industry in general. Almost every year, Sony's mobile business and its Xperia brand has been the subject of potential sale. Although Fujitsu's smartphone market share hasn't exactly been that big, especially internationally, it does reflect a struggling economy for smaller smartphone makers, both in Japan and elsewhere.
SOURCE: Fujitsu