Fujitsu selling hard-drive business to Western Digital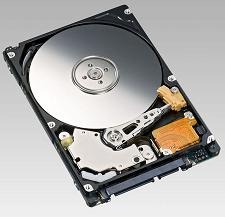 Fujitsu and Western Digital are in the midst of negotiating a deal that would see the former hand over its entire hard-drive business as part of a  ¥70 billion to ¥100 billion (US$661 million to US$944 million) buy-out.  According to the Chinese-language Nikkei business daily, talks between the two companies have been in progress for some time now, with an agreement expected by the end of the year.
If it reaches completion, the deal will affect over 15,000 people working in Fujitsu hard-drive production facilities in Japan, the Philippines and Thailand.  Moreover, it would push Western Digital's market share to 29.6-percent, up from 22.5-percent, and edging closer to leader Seagate (who hold 35-percent of the hard-drive market).
Fujitsu is currently the sixth-largest hard-drive manufacturer in the world.  Neither Fujitsu nor Western Digital have commented on the story.
[via Engadget]