Fujitsu, NEC and DoCoMo take on Qualcomm with new 3G/4G chip company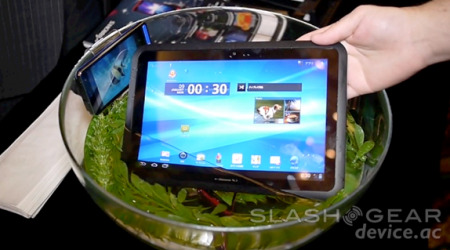 Some of the leading lights in Japanese mobile tech have joined forces to take on Qualcomm and TI in developing wirelessly-enabled smartphone and tablet chipsets. Fujitsu, NTT DoCoMo, NEC and Fujitsu Semiconductor have created Access Network Technology Limited, a new collaboration that will produce "industry-leading communications platform products" and reduce reliance on foreign-made wireless components.
The joint-venture will specialize in semiconductor products with integrated modem functions "for use in communications equipment" according to the quartet. That equipment is likely to primarily consist of phones and tablets, most likely targeting the Japanese home market initially, but could also expand to laptops from NEC and Fujitsu, as well as mesh-networking in the so-called "Internet of Things."
All four have already collaborated in the past on development work, and the Access project basically makes that an official endeavor. Fujitsu will control the majority stake, holding 52.8-percent ownership, while Fujitsu Semiconductor will hold 9.5-percent. NEC will control 17.8-percent, and DoCoMo will get 19.9-percent. Initial capital is 100m yen ($1.3m) with a workforce of approximately 85.
Timescales for the first chips to emerge from Access Network Technology Ltd haven't been revealed, though Fujitsu says the goal is 7-percent of global marketshare for smartphone chips by 2014. Currently Qualcomm dominates that landscape, but Access aims to push ahead in LTE and other next-gen connectivity standards – already advanced in consumer deployment in Japan – to give it an edge.