Fujitsu LifeBook UH900 Hands-On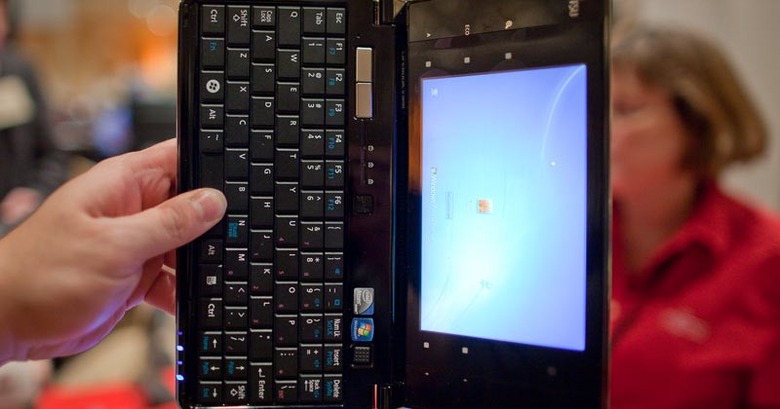 Fujitsu's LifeBook UH900 is one of those impossibly-small, eye catching devices that you can't help but want to take a look at, and so we gave in to our baser urges at CES 2010 and grabbed some hands-on time.  Anyone looking for a heavy duty keyboard should keep on walking, but we were reasonably impressed by how Fujitsu have balanced scale with tactile feel; you'd be happy pecking out an email or two, and it's more than sufficient for URLs and Tweets.
Video demo after the cut
The screen suffers from the usual MID paradox of wanting to offer resolution while having to be compact: at 5.6-inches and 1280 x 800, it's actually packing more pixels than most 10-inch netbooks manage.  We can see our eyes getting tired after extended periods of use, to be honest, though you could always crank up the zoom if need be.
Fujitsu don't skimp on connectivity, and there's everything from WiFi and Bluetooth through to 3.5G WWAN; you also get two full-sized USB 2.0 ports and an SD card slot, along with a proprietary docking connector.  Our first impression is that it's still very much a niche device, but if you're looking for one of the more portable ways to get online in just about any situation, the UH900 should certainly be on your shortlist.
[vms bc3dc5eefc89334cacdc]