Fujitsu LifeBook UH900 checks the family tree in U820 photo-comparison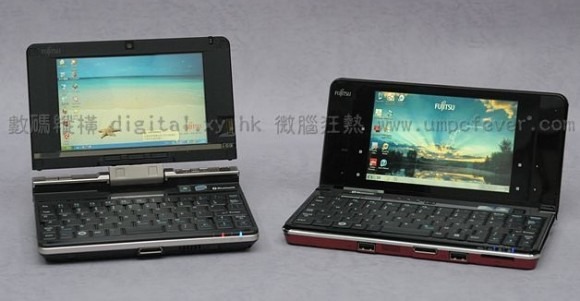 Fujitsu's LifeBook UH900 isn't expected to reach the market until January, but should existing LifeBook U2010/U820 owners be saving up with that launch in mind?  Over at UMPC Fever they've acquired a UH900 and have pitted it against its predecessor for a quick photo session.
As the photos show, the U820 is significantly narrower than the UH900, which adds up to a smaller keyboard; the UH900's looks positively expansive in comparison.  The UH900 is thinner, meanwhile, though the display on both devices is the same size.
Of course, while both models have a touchscreen, only the older U820 has a convertible display for use as a slate.  Whether that's outweighed by the newer UMPC's multitouch support is in the eye of the buyer.