Fujitsu LifeBook T900 multitouch Core i7 tablet sneaks on sale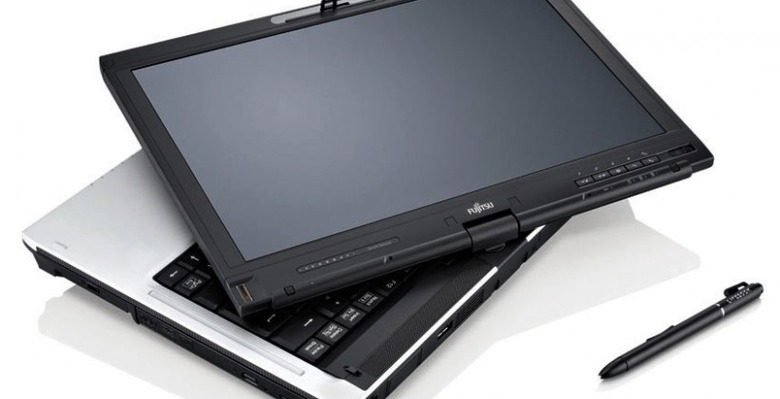 Fujitsu's latest tablet PC has quietly launched, and the Windows 7 convertible LifeBook T900 has plenty to recommend it.  Packing a choice of Intel processors including the Core i7-620M and Core i5-540M/520M, the T900 has a 13.3-inch 1280 x 800 display that can either use a regular active digitizer or a dual-digitizer that both recognizes pen input and multitouch finger gestures.
Up to 8GB of RAM is supported, and storage is up to 500GB of HDD or 128GB of SSD; there's also a DVD burner that can be swapped out for another battery, another hard-drive or simply left empty to save weight.  Connectivity includes three USB 2.0, Firewire, VGA, HDMI, ExpressCard, a multiformat memory card reader and audio in/out, together with gigabit ethernet and various options for WiFi, Bluetooth and 3G WWAN.
The Fujitsu LifeBook T900 is available to order now, with pricing kicking off at $1,899.99.  That only gets you the Core i5-520M CPU, 2GB of RAM, a 160GB HDD and the basic active digitizer (i.e. no multitouch), however; the dual-digitizer is another $100 on top of that, while the Core i7 CPU is another $150.
[via jkOnTheRun]