Fujitsu LifeBook T2020 reviewed: Display alone is worth entry-price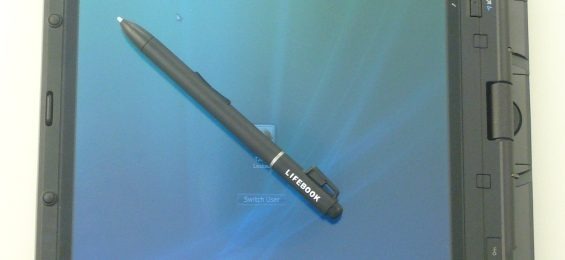 Fujitsu's LifeBook T2020 convertible Tablet PC was announced last month, complete with some of the features the company has become known for in the touchscreen niche.  The indoor/outdoor display is likely the biggest draw, being quite a hit with mobile professionals, but the new SSD options and WWAN should provide some upgrade temptation too.  TabletPCReview have been giving the T2020 the once-over.
The T2020 scores highly in build quality and battery life, with the latter managing 8-9hrs from the 9-cell pack (though less than the 11hrs Fujitsu predict).  Despite the capacity, it doesn't protrude obtrusively, either, with Fujitsu's designers doing a good job of integrating the oversized power-pack into the chassis.  It's the screen, though, which gets the major praise: a 12.1-inch WXGA indoor/outdoor active digitizer running at 1280 x 800, which reviewer Tiffany Boggs describes as "flawless".
Negative points include a springy keyboard and the rather paltry mono speaker.  Still, with performance seemingly hitting that balance between battery life and responsive apps, the LifeBook T2020 looks to be the best convertible notebook from Fujitsu yet.  It's available now, priced from around $1,699.