Fujitsu LifeBook P1630 8.9-inch touchscreen ultraportable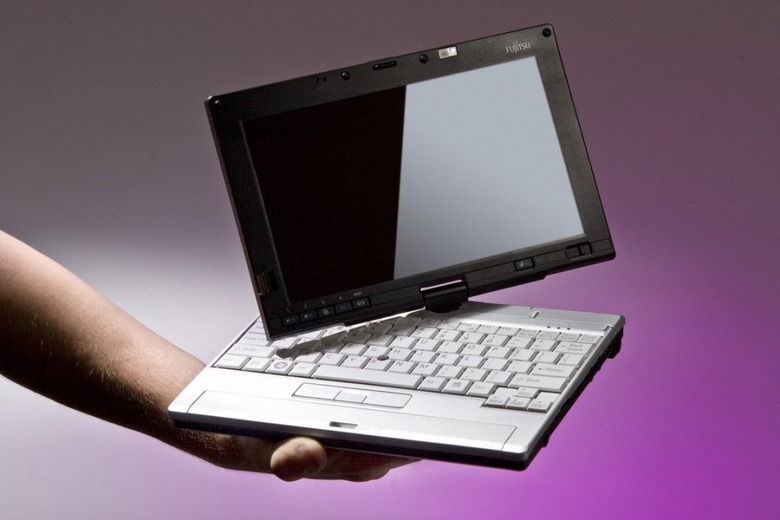 Fujitsu have updated their ultraportable convertible Tablet PC range with the new LifeBook P1630, an 8.9-inch touchscreen-equipped notebook with magnesium-alloy casing.  An update to the previous P1620, the P1630 adopts the Centrino 2 platform with a Core 2 Duo SU9300 ULV processor, WiFi a/b/g/n and a high-capacity battery good for up to 6.15hrs use.
Other specs include a 1.3-megapixel webcam, fingerprint scanner, gigabit ethernet and an optional SSD.  Bluetooth wireless connectivity is also optional, as is a 3G WWAN option which will drop in Q1 2009.  Standard storage is either an 80GB or 120GB 5,400rpm hard-drive.
The Fujitsu LifeBook P1630 is available now, priced from $2,179 for the basic configuration with 1GB of RAM.  2GB of RAM is available as a $150 upgrade, the 64GB SSD is a $510 upgrade, Bluetooth is $30 and the high-capacity battery is $45.