Fujitsu Happy Hacking Keyboard 3, 20 years later: USB-C and Bluetooth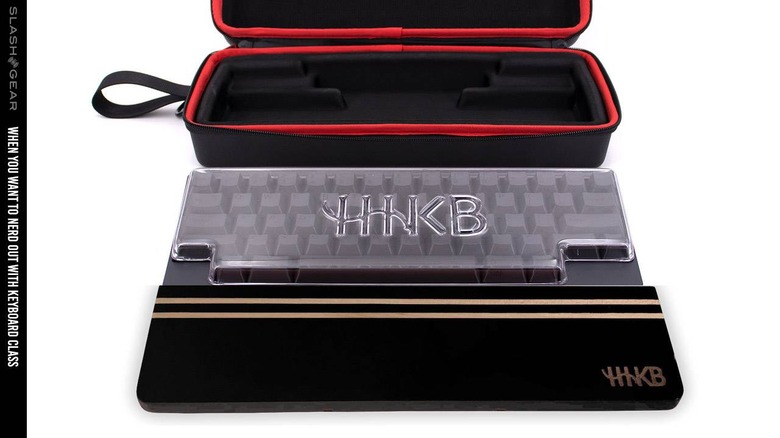 Fujitsu released a new edition of their Happy Hacking Keyboard, a "cult classic" keyboard that's remained largely the same for over 20 years. The newest round of "HHKB" models are called HHKB Pro 3, and they come in three different versions. There's the HHKB Pro 3 Classic, HHKB Pro 3 HYBRID, and HHKB Pro 3 HYBRID Type-S. New accessories were also shown, including wrist rests, tablet/phone stands with travel bags, a protective lid, and a carrying case bundle.
For the first time in the Happy Hacking Keyboard line's history, they'll have Bluetooth. Both the HYBRID and the HYBRID Type-S models will have the ability to pair with up to 4 Bluetooth devices, with a simple switch to move between said devices. The Classic is still just wired with USB, while the HYBRID models will have USB and Bluetooth capabilities. The full Pro 3 lineup now has a Type-C USB connector "so that the keyboards can be used with the most up-to-date devices."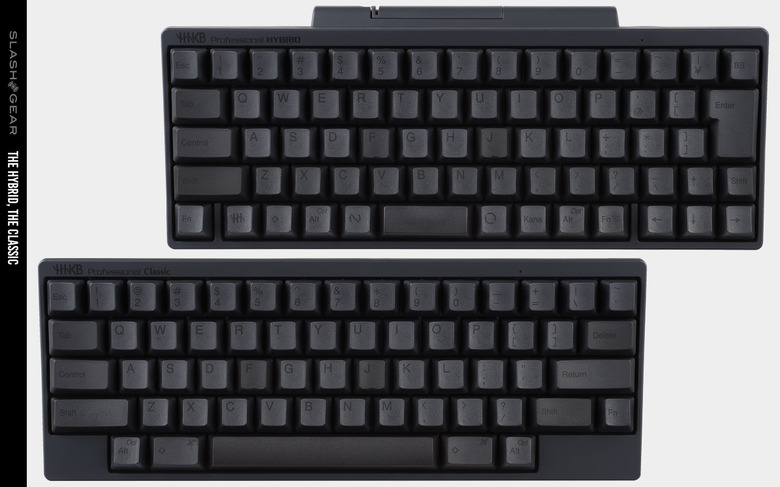 What remains the same in these HHKB models are the original intelligent key layout and compact size. For over two decades, these two elements have remained central to the success of this unique brand/model keyboard from Fujitsu.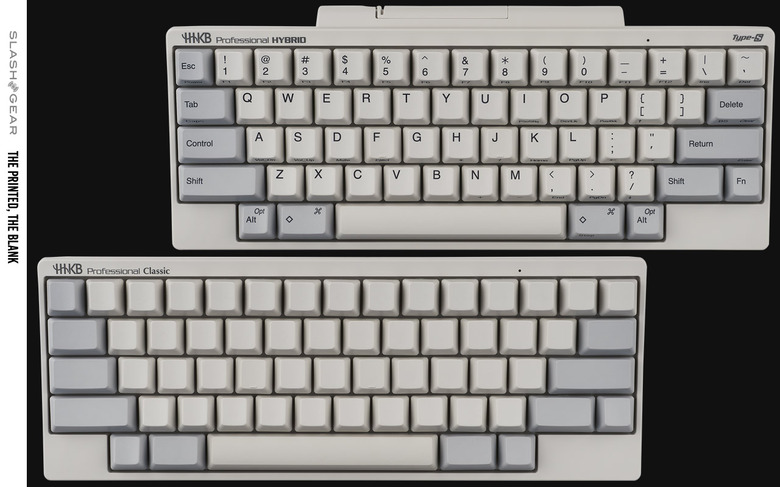 The Happy Hacking Pro 3 Classic models will have a $217 list price, while the Pro 3 HYBRID models will have a list price at $264. The HHKB Pro 3 HYBRID Type-S models have a $320 list price right out the gate. These keyboards were revealed with two color options, White and Charcoal, and with options for Printed or Blank Key Caps.
HHKB branded accessories will have prices all over the board, so to speak, starting with the Protective Lid for $35 and the Tablet/Phone Stand with Travel Bag for $35. HHKB Wrist Rests will cost you around $50 apiece, and a full Carrying Case Bundle will run $105 when they're all released in the very near future.