Fujitsu demo color ereader prototype; launch in 2010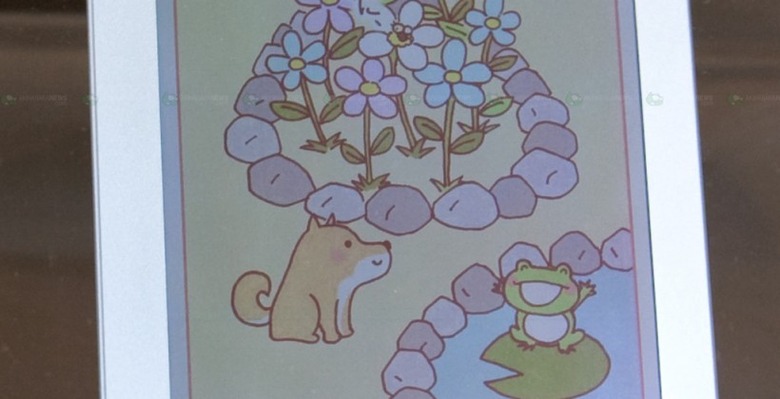 After Fujitsu began their color e-newspaper trials in Japan a year ago we've been waiting for the technology to show up in a consumer device; it now looks like that could be fast approaching.  Fujitsu Japan have been demonstrating a new prototype ereader using a color e-ink panel and with an ultra-slim chassis, that they apparently expect to reach the market sometime this year.
Hardware details for the device are unknown, and Fujitsu themselves don't seem to be saying much about its capabilities.  For their e-newspaper trial the company were looking at wireless delivery of content, and the "Link" indicator on the prototype's front panel suggests it might have its own form of wireless too.
The original FLEPia prototype had a touchscreen interface, WiFi, SD card reader, USB 2.0 and ran Windows CE under a custom UI.  Despite having a display around three times larger than that of the Kindle, it also managed 50hrs battery life with wireless turned on.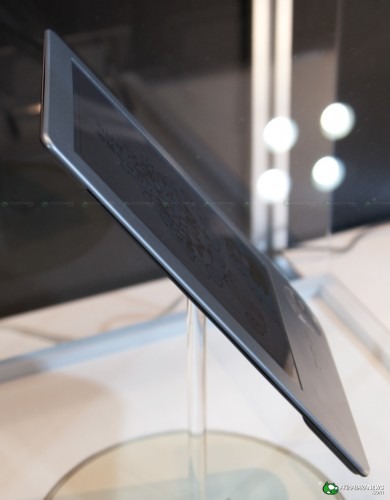 [via Akihabara]