They're the compact cameras point-and-shooters have been waiting for, wrapped up in deliciously retro shells, and so forgive us if we drool a little over Fujifilm's new X20 and X100S cameras. Officially unveiled at CES and brought out for some shutterbug time at CP+ in Japan, the pair of cameras follow on from the already cult-status X10 and X100, with boosted autofocus, better sensors – 16-megapixels in the X100S and 12-megapixels in the X20 – and more.
The X100S takes the fundamentals of the original X100 and then bumps up the sensor, but it's the on-sensor phase detection autofocus that makes the big difference in the hand. Fujifilm claims it's now the world's fastest, in fact, and it's certainly clear from the moment you start snapping that the whole process is improved. Even the time to turn on and be ready for shooting has been trimmed.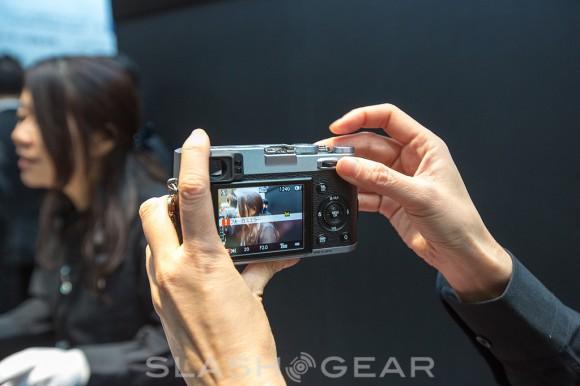 Manual focus is also refined, with a new UI that combines the full frame and a magnified portion, while the electronic viewfinder has jumped in resolution, from 1.4m dots to a far more detailed 2.35m. However, the buttons, dials, and other controls are still the same as on the X100, which should make transitioning from one camera to the other more straightforward.
As for the X20, that does away with the X10 and introduces a new sensor, the X-Trans CMOS measuring in at 2/3-inch and 12-megapixels. It keeps the zoom lens – no great hardship, given the X10's 28-112mm equivalent zoom was speedy and satisfying already – and F2-2.8 aperture, as well as the neat power control triggered by winding the zoom ring right back in.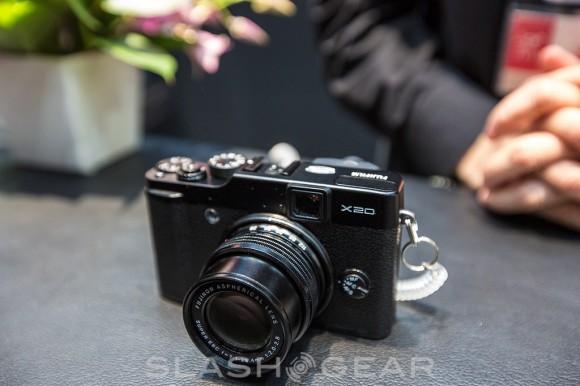 The X-Trans sensor uses the same color filter array as in the X100S (and, indeed, the well-esteemed X-Pro1 rangefinder) and a backside-illuminated sensor, rather than the X10's more pedestrian system, and the upshot should be crisper shots and improved low-light performance. At $600 – versus the X100S's $1,300 sticker – it's also something of a bargain.