Fujifilm X-T1 believed to come with weather-sealed lens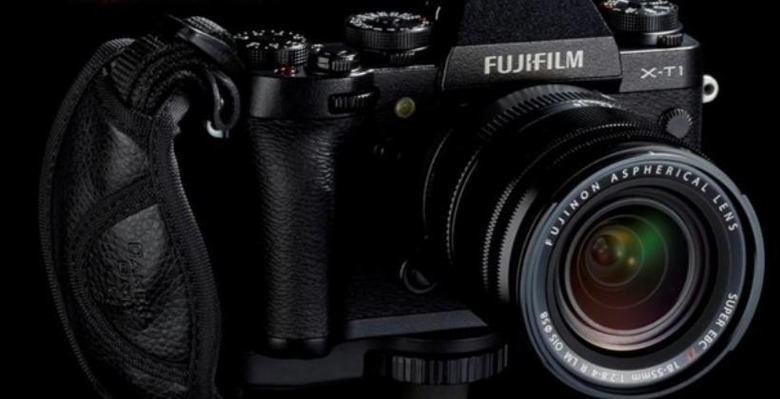 Just a few days ago, Fujifilm teased what seems to be a new X-mount lens camera coming end of the month. Now we're seeing two new images and hearing more details about Fujifilm's next big entry into the world of mirrorless cameras.
First, we're actually getting a model name that can be seen etched on the left side of the camera. The name X-T1 seems to point out that it will be a member of the X-mount touting family of cameras. Indeed, according to sources, it will be compatible with an XF 18-135 mm lens that, among other things, is speculated to be weather-sealed, making the camera great for outdoor photography under any weather condition.
The camera itself is rumored to be a very fast beast, with a startup time of only 0.5 seconds and an even more astounding shutter lag of 0.05 seconds. It will also have a shooting interval of 0.5 seconds and even comes with an interval timer for taking those time-lapse photos. The sensor on the X-T1 is believed to be a 16 megapixel APS-C X-Trans II.
Other camera features include a viewfinder with a 2.36M-dot OLED display with a very low 0.005-second lag. The camera will have built-in WiFi included as well. Based on this new leaked photos, the camera might come with a hand strap accessory out of the box.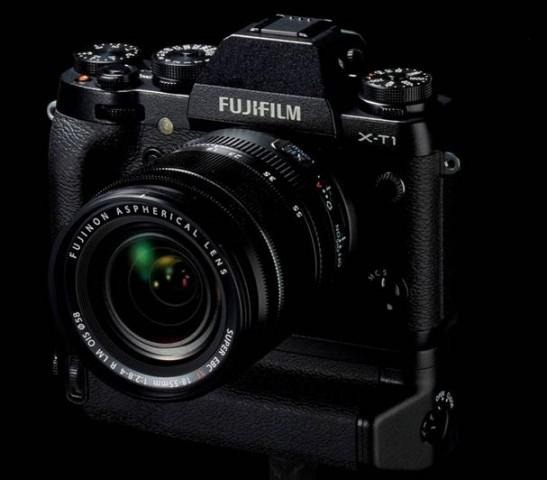 The same sources indicate that the Fujifilm X-T1, which was teased to be unveiled on January 28, will be released around February. Retail price falls somewhere in between $1,300 and $1,800. Strangely, the weather-sealed XF lens is said to only become available in May.
VIA: PetaPixel