At long last, after four years of waiting, fans of Fujifilm's first X-Pro now have a success to salivate after. The Fujifilm X-Pro2 is indeed finally here and boasts of features that leaks have not been able to get whiff of. Along with the dual SD card slots and 24 megapixel sensor, the X-Pro2 comes with what Fujifilm claims to be the world's first Advanced Hybrid Multi Viewfinder, effectively combining the best of electronic and optical viewfinders, allowing users to switch between the two seamlessly as they prefer or need. All of these wrapped inside a rugged body with a classic camera design.
The debate between proponents of electronic viewfinders and optical viewfinders have been ongoing for some time now. EVFs allow users to immediately see the effects of white balance and exposure even before the shot is taken. Advocates of OVFs, on the other hand, rally behind its more natural view. Wouldn't it be great to combine those two?
Fujifilm thinks so too and has actually done so with the Fujifilm X100 in 2011 and then its successors, like the Fujifilm X100T. Here on the X-Pro2, Fujifilm goes the extra mile to make it even more advanced. At the most basic, users can switch between EVF and OVF instantly. But more than that, the system features a Multi-Magnification function that adapts the viewfinder magnification depending on the lens used. And like the X100T, it has an Electronic Rangefinder which overlays a small EVF window on top of the optical viewfinder for quickly checking focus, white balance, and exposure.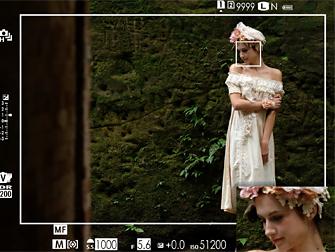 That's not the only things the Fujifilm X-Pro2 is proud of. It has a fancy new 24.3 megapixel X-Trans CMOS sensor that removes the need for an optical low-pass filter to create a moire or false color effect. Paired with an equally new X-Processor Pro processor, the X-Pro2 promises faster startup times and shorter shooting intervals. Continuing that focus on speed, 77 phase detection AF points, versus the previous 44, means less time trying to focus on the subject. Plus that dual SD card slot previously rumored lessens the need to swap out SD cards when you're too busy actually taking pictures or recording video.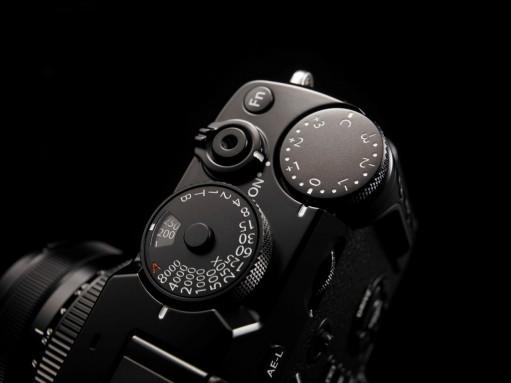 Despite all those fancy new components, the X-Pro2 is, by no means, a delicate flower. A rigid magnesium alloy body and plenty of seals lets it survive splashes and drops and even temperature extremes of -10°C. At the same time, the camera has been designed with a nod to classic film shooters, with an ISO sensitivity dial is built into the shutter speed dial. Key controls, like that shutter speed dial, exposure composition dial, and viewfinder switcher are all on the right side of the camera's body, allowing users to manipulate them without taking their eyes off the viewfinder.
With all of that, you'd expect the Fujifilm X-Pro2 to rank as a premium camera with an equally premium price tag. And you'd be right. The X-Pro2 goes on sale next month for about $1,700.