Fujifilm X-M1 camera leaks: WiFi, new lenses, and more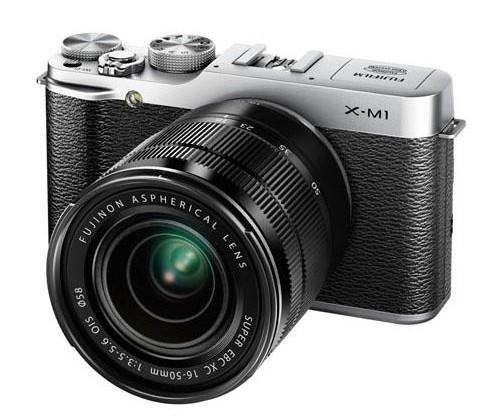 Fujifilm's new X-M1 entry-level interchangeable lens camera has leaked ahead of its expected launch next week, with the compact shooter ditching the viewfinder of the X-E1 but throwing in WiFi. The X-M1 images, shared by Digital Camera Info, show Fuji sticking to the retro aesthetic the company is known for, pairing the camera with not one but two new lenses.
The lens option shown here is a 16-50mm f/3.5-5.6 zoom. However, there's also a 27mm f/2.8 pancake expected to be revealed alongside the new camera.
As for the X-M1 itself, that's expected to have the same 16-megapixel X-Trans sensor as Fuji has already used on the X-E1 and the X-PRO1 interchangeable lens rangefinder from last year. There's a hotshoe and a pop-up flash, while the LCD display on the back can tilt for easier composition of shots.
Unlike some cameras, which have shifted toward on-screen menus for filtering through options, Fuji has stuck with a physical mode dial on the top. Exactly what the WiFi will be used for is unclear, though we'd assume Fuji is thinking along the lines of the XP200 announced back in March. There, the wireless can be used to transfer photos directly to a nearby smartphone or computer, rather than having to physically connect up the camera.
Fuji is expected to officially debut the new X-M1 on June 27 – Thursday of next week – with the camera believed to have a price tag of around $600 body-only. The same event is said to bring a new firmware update for the X-E1 and X-PRO1.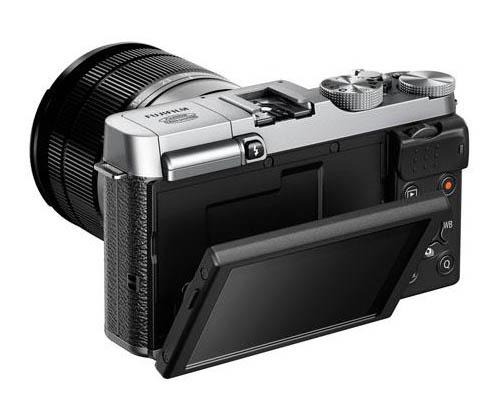 VIA Acquire; Fuji Rumors