Fujifilm TCL-X100 tele-conversion lens adds 33mm fixed focal length to X100/X100S cameras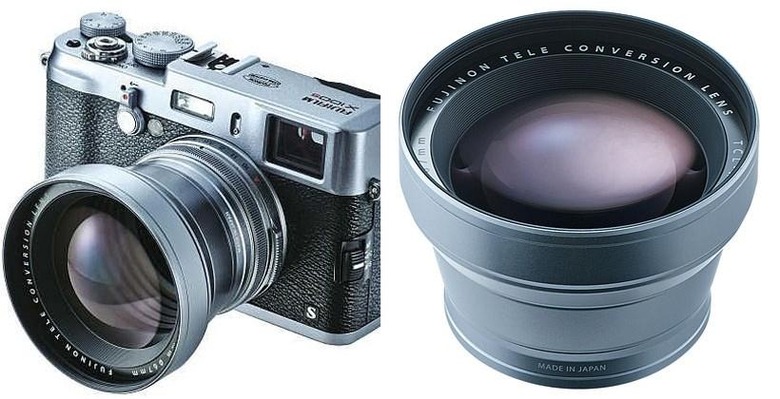 Fujifilm has announced a new tele-conversion lens for its X100 and X100S digital cameras. We spent some hands-on time with the X100S digital camera at CES 2013 and it looked to be a high quality camera. Photographers out there using either of those Fujifilm digital cameras can now get a new tele-conversion lens that is called the TCL-X100.
The lens is a 1.4x tele-conversion unit that converts the focal length of the cameras from 23mm to 32mm. A 32mm focal length that the conversion lens gives the camera is equivalent to about 50mm in 35mm terms. Fujifilm uses four-element construction for the lens and coats it in a Super EBC coating for improved contrast.
The four elements are made from premium glass and are designed to keep aberrations to a minimum. Attaching the new lens is easy to do and it is activated using the Tele-conversion Lens option in the menu of the cameras. For that menu option to be available, the camera does have to be running the latest firmware. The latest firmware for the X100 is v2.10 or later with the X100S being v1.20 or later.
Fujifilm says with the conversion lens attached, the focus speed remains the same as with the lens off. Macro focus distance remains the same 10cm and the lens is compatible with the hybrid viewfinder accessory. Buyers can get the lens in silver or black colors to match the camera.
SOURCE: Photography Blog