Fujifilm instax SHARE SP-3 prints phone photos in SQUARE format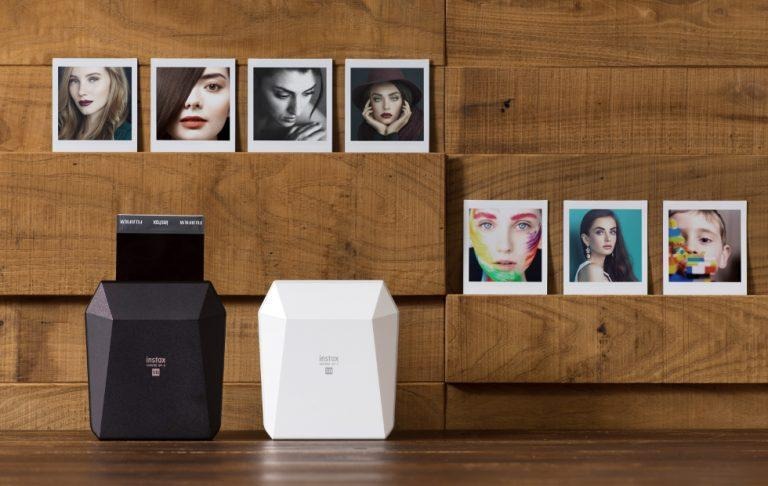 The craze around the revival of the instax photo seems to have mellowed down a bit, but Fujifilm remains unfazed and continues to hold on to its prized cow. In fact, it has just announced a new smartphone-compatible printer for that very purpose. The new instax SHARE SP-3 is almost similar in capabilities to last year's instax SHARE SP-2, with one key difference. The new instax SHARE SP-3 prints, and actually can only print, in the new instax SQUARE format that is too obviously "inspired" by Instagram.
It is almost ironic that while Instagram itself has more or less outgrown its squarish limitations, many seem to have latched on to the idea of a 1:1 image ratio quite strongly. We leave it to photographers and social media experts to debate that one, but, as far as Fujifilm is concerned, square photos are where it's at.
The instax SHARE SP-3 comes in a sightly new design that reflects its new equilateral mandate. But also gone is the mostly white color with silver and gold accents of last year, replaced with solid white and solid black color options. The printer still comes with its built-in rechargeable battery that charges over USB and lasts about 160 prints before needing to plug in.
But while the ability to print on square film is unique, the real magic really happens on the mobile app side, which hasn't exactly changed. Aside for support for the new square format. You still have to most of the templates and gain a new "Collage" feature where you can take 9 square photos and arrange them in a grid. Other templates include the ability to overlay links to social media accounts, real-time information like weather and location, and, of course, stickers.
The Fujifilm instax SHARE SP-3 goes on sale November 17 with no definite price tag yet. The printer communicates with a device over a local network and is compatible with both Android and iOS devices. It can, however, also print photos directly sent from compatible Fujifilm digital cameras.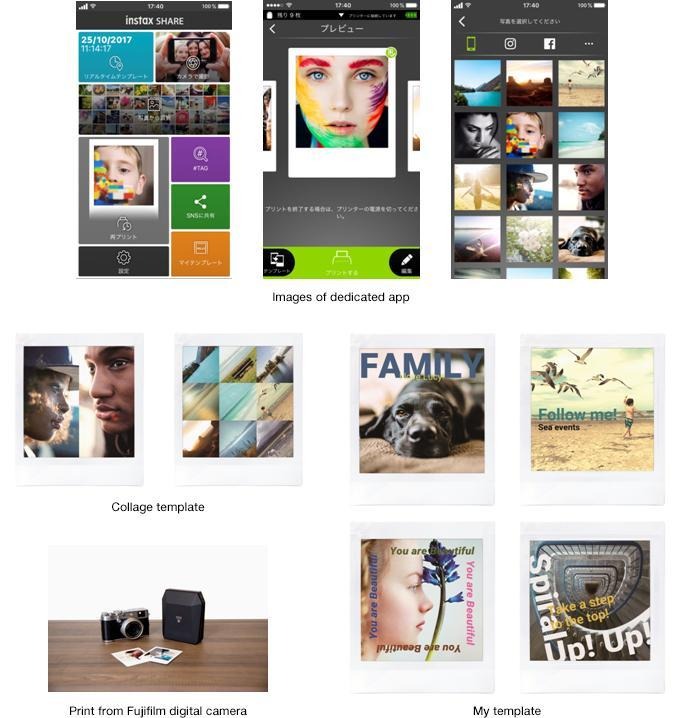 SOURCE: Fujifilm