Fujifilm instax SHARE SP-2 prints smartphone pics in 10s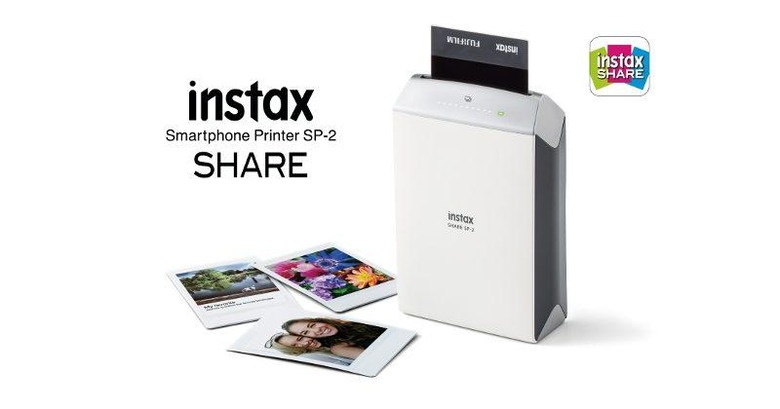 With smartphones, everything is almost instant these days, including the taking and sharing of photos to capture once in a lifetime moments. Snap a photo, upload it to social networks, and you're done. But not everyone has a Facebook or Instagram account, and sometimes you want physical keepsakes, for yourself or for others. Fujifilm's new instax SHARE smartphone printer SP-2 offers a compromise, allowing you to print smartphone images on a credit card sized photos, and only in 10 seconds. Depending on your Internet connection, that might even be the same time you spend uploading that photo to the Web.
Instead of denying the inevitable, some camera makers have embraced the smartphone invasion in one form or another. Fujifilm's instax-branded smartphone printers, in particular, have bridged the now common propensity to click and click to take photos with their smartphones with the joys of printing out physical copies near instantly, popularized by the likes of Fujifilm and Polaroid.
The SP-2, as its name implies, carries over from 2014's model and steps up the quality and the speed. The printer can now accommodate photos up to 800x600 dots in resolution to print them out in 62 x 46 mm 320 dpi photos. Combining a new exposure system and a film output process, Fujifilm has been able to shorten the printing process to just 10 seconds.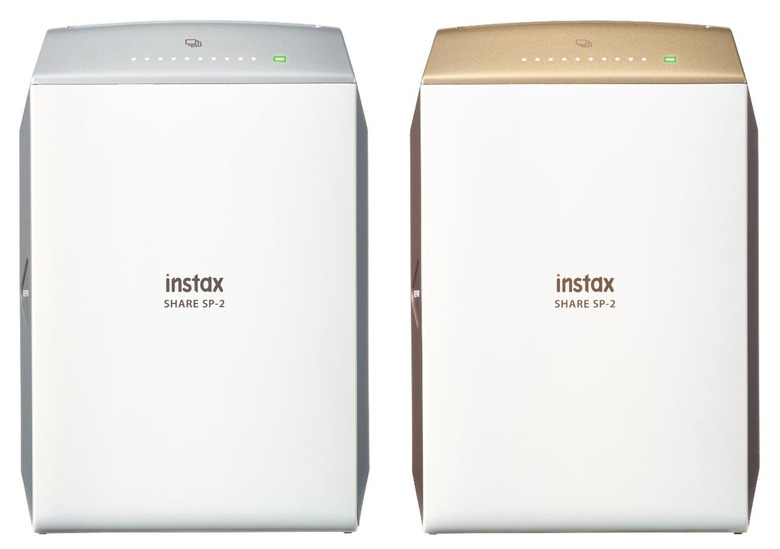 Of course, these days, it isn't just about the raw photos either. Filters and effects have become part and parcel of the sharing process. Fujifilm's instant SHARE app helps with those, throwing in some additional templates to add a bit of spice to the photos. While a collage template that combines multiple photos into a single composition isn't exactly extraordinary, a "split" template that cuts up a single photo into two instax-sized photos is definitely novel.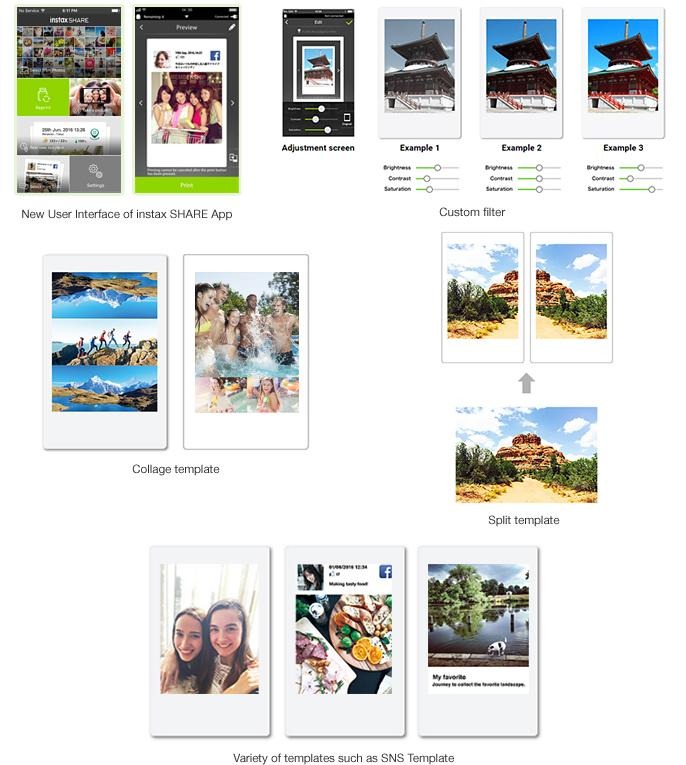 The Fujifilm instax SHARE smartphone printer SP-2 comes in silver and gold motifs and has been slightly refined to look more stylish.