Fujifilm Instax mini 90 sports "Neo Classic" retro design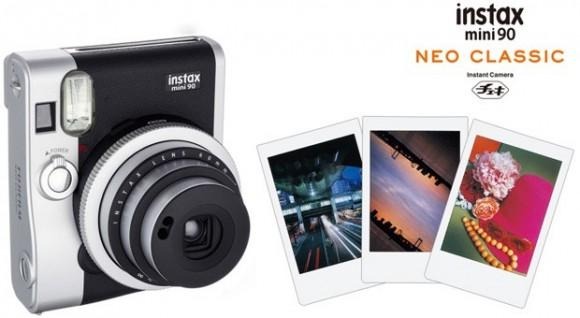 Fujifilm just announced a new Instax camera and it takes the aesthetic for this line in a completely different direction. In fact, it looks like it has traveled back in time and that's likely a good thing. The Fujifilm Instax mini 90 has a real retro feel that gives it a look akin to Polaroid, rather than the camera's previous look, which could only be described as shapeless.
Despite it's previously less than appealing design, the new Instax mini 90 is described as "Neo Classic" since it sports the retro look of a Polaroid camera but has up-to-date features. Still, the design seems to be keeping in line with Fujifilm's X-Series of cameras. Plus, it uses real film and develops it within the camera on the spot, which is something no new camera bearing the Polaroid brand currently does.
The feature set for the Instax mini 90 keeps in line with the previous gen with obvious updates, including a rechargeable li-ion battery, a flash, bulb mode, macro mode, and a 1/400/sec shutter speed. Bulb mode keeps the shutter open for up to 10 seconds to create some neat photo effects. The controls are a combination of dials and knobs.
This latest offering from Fujifilm will launch in Japan first in September. It looks like we'll get our hands on it in the U.S. in the spring of next year.
VIA Cult of Mac