Fujifilm FinePix XP130 adds Bluetooth to a rugged compact camera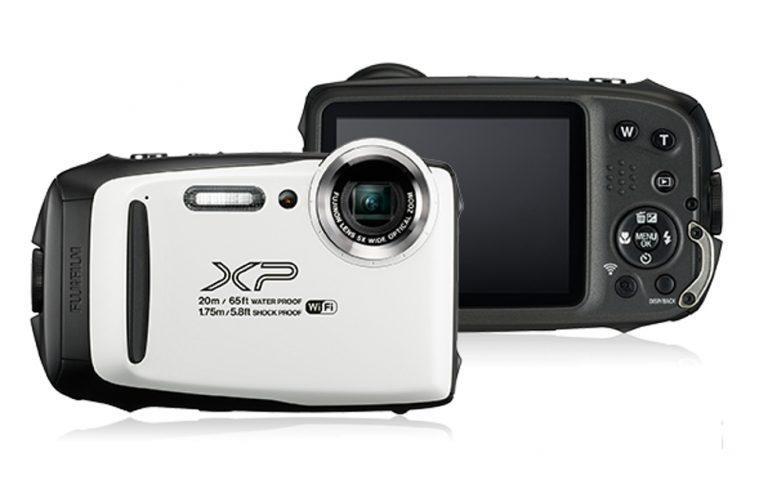 There are still a lot of things going for dedicated digital cameras, even the simpler point-and-shoot ones. The one argument against them, however, is their lack of a dedicated Internet connection. Even worse for those compact cameras that can't even connect to your phone. That's why, a year after it launched the FinePix XP120, Fujifilm has come out with, what else, the FinePix XP130. It's almost a dead ringer for the older model except for one important new feature: Bluetooth connectivity.
Granted, the XP120 actually did have wireless connectivity via 802.11 b/g/n Wi-Fi, but it only behaved as a transmitter and had very limited functionality, mostly for transferring data one way. With Bluetooth on the FinePix XP130, you get the perks of easy pairing and instantly transferring photos from camera to phone. But there's one more thing. The XP130 can get the date and time information from the phone to properly tag the photos and videos that you take.
In all other aspects, this year's model is nearly identical to last year's in terms of features. The FinePix XP130 boasts the same four rugged features that helps the camera keep up with you wherever you go. From waterproofing up to 20 meters, shockproofing from a fall of 1.75 meters, operating down to temperatures of -10°C, and dustproofing at IP6X rating.
As far as camera specs goes, if you loved the XP120, then you'll be fine with the XP130, provided you haven't bought one yet. You get the same 16.4 megapixel 1/2.3-inch BSI CMOS and the exact same FUJINON lens with 5x optical zoom. The 3.0-inch 920K-dot LCD monitor is also still there, and so are the plethora of modes and features for your photography needs and whims.
Another thing that has changed is the color selection, now in White, Yellow, Lime, Sky Blue, and Dark Silver. With very little change, Fujifilm seems to be positioning the FinePix XP130 as a first-time purchase product rather than a much-needed upgrade for those who already own last year's rugged camera. Availability details have yet to be announced.
SOURCE: Fujifilm