Fujifilm FinePix XP120 is rugged but light, graphite X-T2, X-Pro2 coming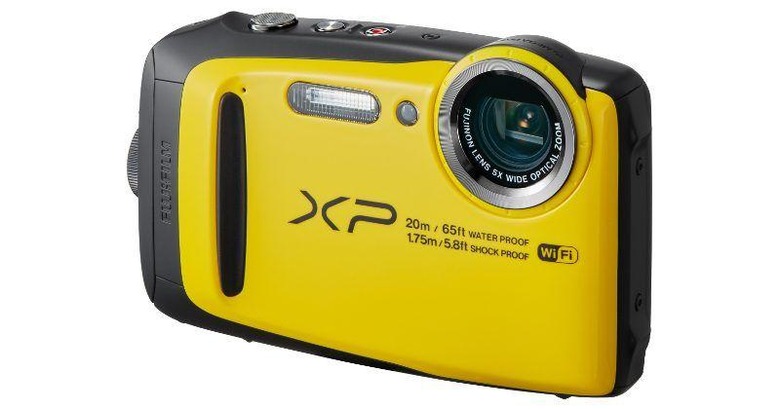 The problem with most devices advertised as rugged is that they are bulkier and heavier than their less than tough counterparts. Either that or the accessories that make them rugged turn them into hulking versions of themselves. Fujifilm says that you don't have to choose one or the other. At least not for its new FinePix XP120 digital camera. This compact shooter boasts of four kinds of rugged features while remaining not just small but also light at just 203 g.
What are those four kinds of protections, you might ask. Basically the camera is waterproof, shockproof, dustproof, and freeze-proof. To be more specific, though, the XP120 can last under water at a depth of 20 m for a few minutes and can withstand the intrusion of dust and sand. In other words, it boasts of an IP68 grade, the highest there is. But more than that, it will also survive a drop from a height of 1.75 m and can operate in temperatures as low as -10°C.
Fujifilm's "no compromise" motta extends to the camera's capabilities. Despite the compact size, it has a 1/2.3-inch format BSI CMOS sensor with 16.4 effective megapixels. It even has a 5x optical zoom with a 28 mm wide-angle view. On the back is 3.0-inch 920K dot LCD monitor for framing the perfect shot. All of those packed in a 203 g body.
The FinePix XP120 has a few interesting features as well, primary of which is the Cinemagraph mode. It basically lets users record a 5-second video clip and then choose which part of the video will move. The rest of the scene is frozen, creating an interesting if not eerie, effect, almost like Apple's Live Photos and Google's Motion Stills.
The Fujifilm FinePix XP120 also has built-in Wi-Fi for ease of transferring photos or for printing with Fujifilm's Instax SHARE smartphone printer. Availability of this lightweight rugged camera is still unannounced.
Fujifilm will also be making available a Graphite edition of its X-Pro2 and a Graphite Silver edition of its X-T2 mirrorless digital cameras. Launched early 2016, the X-Pro2 boasts of the world's first and so far only "Advanced Hybrid Multi Viewfinder" that switches between OVF and EVF in an instant. The X-T2, on the other hand, holds the distinction of being the Fujifilm X series' first camera to support video recording. The Fujifilm X-Pro2 Graphite edition will be available end of the month.
X-Pro2 Graphite Edition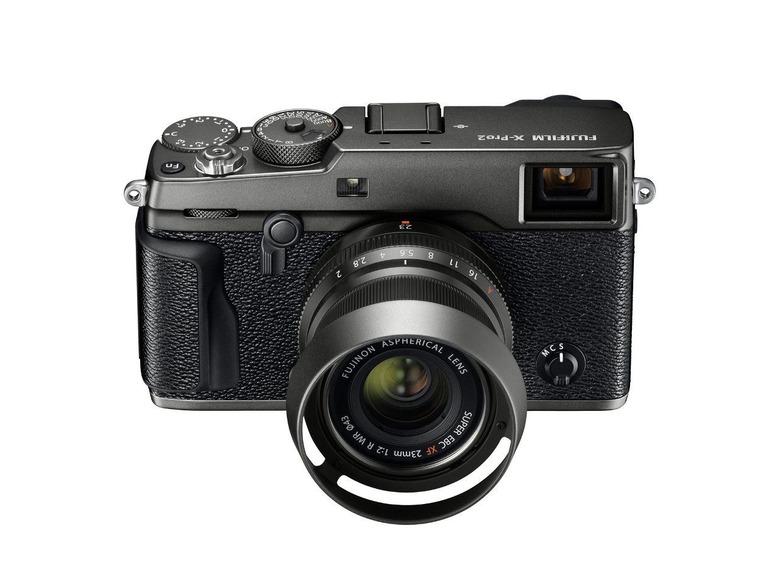 X-T2 Graphite Silver Edition