Fujifilm FinePix S9900W, S9800 zoom to where the action is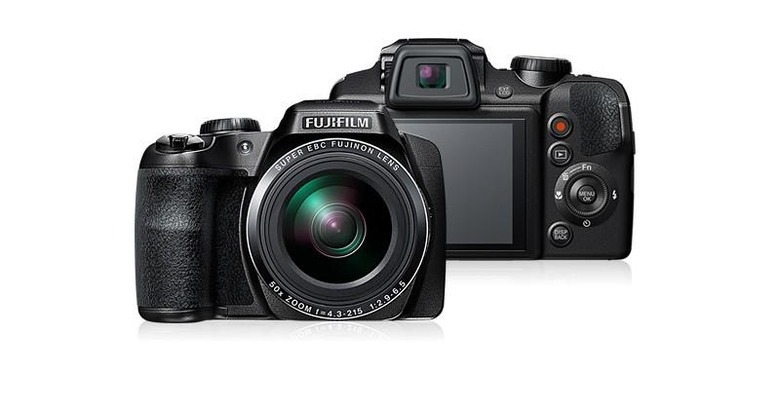 If you always see yourself in a situation where that perfect shot is simply just out of your reach, then one of Fujifilm's latest digital cameras might be the perfect tool for you. The FinePix S9900W and S9800 are fine cameras in themselves, but their real vocation is in taking you, or your eyes, to where the action is happening. With a 50x optical zoom, plus Fujifilm's digital zoom, these two new FinePix cameras ensure that no subject is too far, or too near, for you.
With an F2.9-F6.5 aperture, the 50x optical zoom on the S9900W and S9800 gives an effective optical range of 24-1,200 mm. Fujifilm's Intelligent Digital Zoom technology even doubles that reach, up to 100x. Despite that magnification, the 3 aspherical and 2 ED element construction of the lens ensures that you still get the best quality possible. Conversely, the camera's Super Macro mode lets focus on a subject as close as 1 cm.

Another highlight of the cameras is their 5-axis image stabilization system, a feature that few digital cameras can boast about. the combination of two-axis optical image stabilization with three-axis electronic stabilization focus on pitch, yaw, roll, vertical shift and horizontal shift to keep out unwanted camera movement even when the camera operator himself or herself is moving. And with the capability to shoot videos in 1080p Full HD, you will definitely want to have that much stabilization.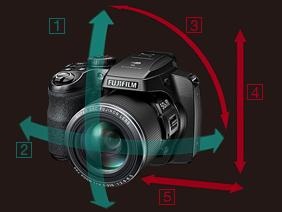 The 1/2.3-inch 16.2 megapixel CMOS sensor of the S9900W/S9800 can perhaps be considered decent. The backside illumination, paired with an ISO range of up to 12,800 means that dark shots are not much of a problem. And you won't have to wait till dark just to get your desired shots. These cameras are pretty fast, taking only 0.15 seconds to start up and 0.6 seconds to cool down in between shots. But if you want something even faster, you can utilize the burst shot mode to take photos at 10 fps, maximum of 10 frames at a time.
The S9900W and S9800 are practically the same in all but one feature: wireless connectivity. Unlike the S9800, the FinePix S9900W features your expected set of wireless options, allowing it to pair with a smartphone (running Fujifilm's remote app of course), to control the camera from afar and to easily share them over the Internet.
Fujifilm hasn't announced yet when, where, and for how much these cameras will be available, but product photos reveal that the S9900W and S9800 will come in black, red, and white color options.
SOURCE: Fujifilm