Fujifilm FinePix JZ700 long-zoom camera features 1080p recording and 14MP sensor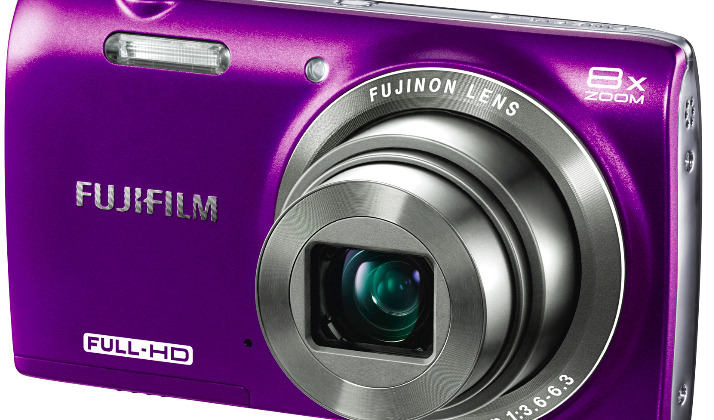 Fujifilm's JZ-series features long-zoom compact digital cameras, of which the FinePix JZ700 is the latest addition, featuring an 8x optical zoom and a wide-angle lens. These features are accompanied by several others you'd fine in many modern digital cameras, such as full HD recording and a 14-megapixel CMOS sensor. One of the camera's main selling points is its thin body, which measures in at 18.9mm thick.
While the camera has fairly standard features, it does offer optical image stabilization, which is a welcomed feature in any camera, especially compacts, which usually offer digital stabilization instead and are especially prone to image shake when recording video. And while the previous JZ-series cameras utilized a CCD camera sensor, the latest model uses a CMOS sensor that is said to provide better low-light captures.
There's a burst mode for capturing rapidly-moving subjects, such as events during sports games or active child who have trouble posing for an image. The continuous shooting mode has a maximum of 8 images per burst, shooting at a rate of up to 8-frames-per-second when taken at full resolution. Dropping the resolution down will speed up the burst rate by a tenth of a second, which isn't much but might be a sliver long enough to catch that once-in-a-lifetime shot.
Videos can be recorded in 1080p HD at 30 frames-per-second, with the announcement also mentioning a 200fps recording mode without additional details. Presumably, users will need to drop the recording resolution very low to use the slow-mo mode. There are filters for photos, such as Toy Camera and Miniature. Such effects can be previewed on the 2.7-inch LCD display before snapping the picture.
[via Fujifilm]