FrontFace turns Windows UI tablet-centric for happier fingers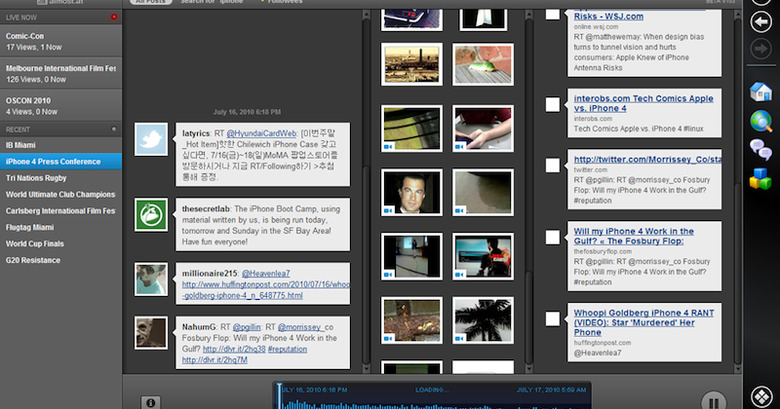 Microsoft has done its best (arguably) to make Windows more finger-friendly in its various iterations, but the OS still falls short of dedicated tablet-centric platforms when it comes to keyboard and mouse free use.  That leaves a niche for developers to step in with their own wares, and Mirabyte has done just that.  Their app, FrontFace, slaps a custom UI on top of – or co-existing with – the regular Windows 7 desktop, including a browser, app launcher and social networking integration.
Out of the box there'll be JavaScript, Flash and Silverlight support, and FrontFace can take webapps and integrate them with its own UI rather than leaving them running in separate windows.  There's also a notification center, which pulls together new emails, tweets, podcasts and RSS feeds, and a download store in the works that will offer a greater selection of apps.  Mirabyte have borrowed the Windows Phone 7 "toasts" notification system, too, with pop-up alerts discretely sliding down at the top of the display.
Considering Windows' usability on touchscreen devices is one of the most common criticisms of the OS, we're mildly hopeful about what Mirabyte are putting together.  They'll face competition from dedicated platforms like MeeGo, but the benefit of using Windows is the wealth of software already available for the platform.  On the flip side, the deciding factor may be just how deep the interface goes: if you end up dropping out into bare Windows after going a few levels down, it may not be enough.  FrontFace isn't available to download yet, but the first public beta is expected to launch in a few weeks time.