Friday the 13th streaming : where Jason Vorhees lives right now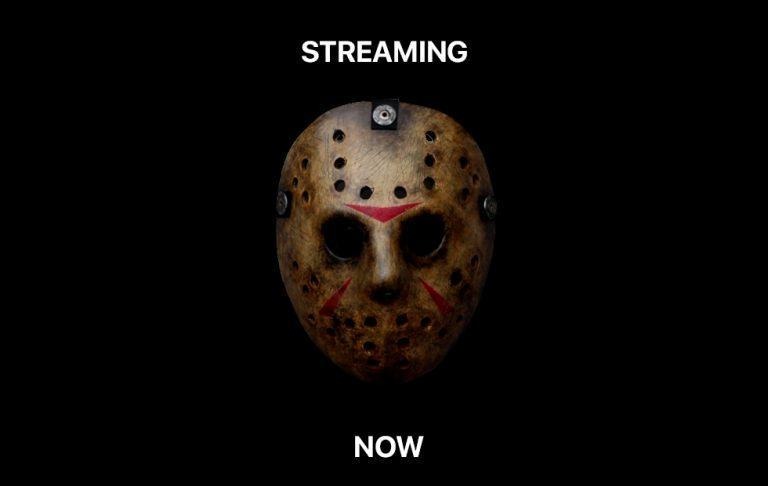 We may receive a commission on purchases made from links.
It's lucky Friday the 13th again, and right smack in the middle of October – perfect timing for a Jason Voorhees / Friday the 13th scary horror movie marathon. We've got the latest updated collection of locations where Friday the 13th films are streaming – legally, of course. We've also got a few suggestions for those thrill-seekers that don't want to stick strictly to Jason – but they're all horrific!
The first and perhaps most easy way to get Friday the 13th is through YouTube. Once you've opened the video up in your YouTube app or YouTube in a web browser, there'll also be the entire set of movies available for purchase and/or rental. Renting the first movie, for example, costs around $4 if you want it in HD, or you can buy it for $13 USD, which is insanely expensive.
Purchasing the film and/or renting the film (or any of the films in this collection) through YouTube also gives you access through Google Play, and vice versa. This means that any Android device you have can play the movie – or any YouTube app on any device you've got handy.
Over at the Microsoft Store (for your phone, Xbox One, PC, etc) they've got a "flash sale" going on that includes the first 8 films. Some might argue the only 8 films. Each film is usually $13 USD, but right this minute Microsoft has all 8 for $13 in HD – that's $13, total, for 8 movies.

For iOS, head over to iTunes to buy the moves for right around $5 total. I recommend you take in PART 3 because it's where the film really starts to take on a life of its own – and it was originally shot to be shown in the theater in 3D!
If you're all about Amazon, you can find the film series there for $4 apiece to rent or around $5 apiece (in HD) to buy. The online video store Vudu has the films for $4 to rent (in HDX), or $7 to own (HDX).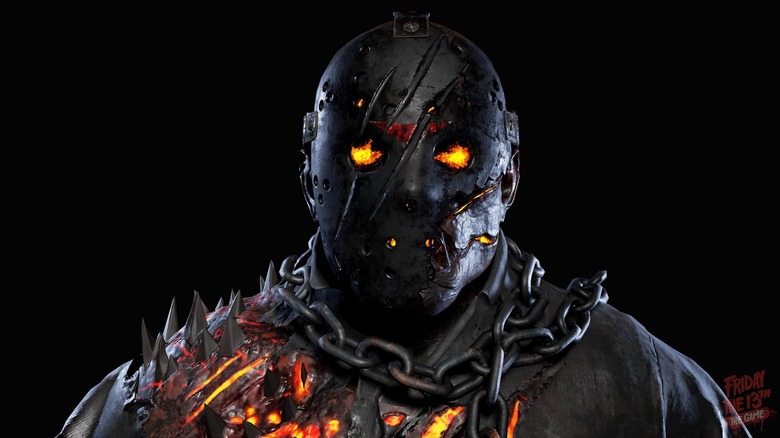 One of the most strange ways you can celebrate Friday the 13th is by watching people play the most recent video game by that name. Over at Twitch there are more than enough streamers playing the new(ish) game to fill your whole day, evening, and night. Or you could actually go buy the game – but why do that when there might be serial killers on the loose?
On Netflix there is not one single appearance of Jason Voorhees – qhat a nightmare. Instead, they've got some of the other most excellent classic slasher and/or horror flicks in the history of the world. I'd suggest you check the following:
• Netflix: Hellraiser
• Netflix: Children of the Corn
• Netflix: Hellraiser II: Hellbound
• Netflix: Wes Craven's New Nightmare (Freedy gets REAL)
• Netflix: It Follows (New but instant-classic)
• Netflix: Babadook (New but instant-classic)
Hulu also has a shocking lack of Jason in their coffers. They do, on the other hand, have an excellent set of Addams Family media. I recommend you devour the entirety of these three:
• Hulu: The Addams Family (1964, 64 episodes)
• Hulu: The Addams Family (1991)
• Hulu: Addams Family Values (One of the only comedy movie series where 2 is just as good as 1.)
Before you go anywhere, have a peek at the Stranger Things Friday the 13th Trailer Teaser – because whether you like it or not, teasers for trailers are real. Also because all the episodes from the 2nd season are coming on the 27th of this very ghoulish month.
The above teaser for Stranger Things season 2 is a parody of the trailer you're about to see below. That trailer is an updated version of the significantly degraded (visual quality-wise) original. Behold the nightmare, 1 body at a time.