Frequency brings social-curated video to Amazon Fire TV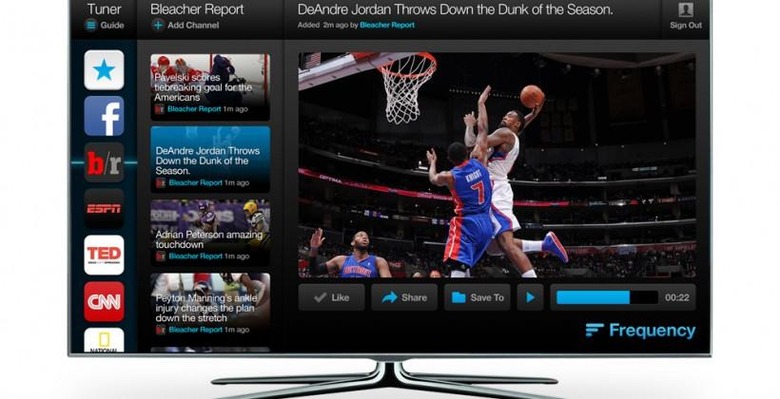 Frequency has announced support for the Fire TV, Amazon's new streaming dongle, bringing socially-curated movies and TV to the set-top box. Already supported on iPhone and iPad, as well as certain Samsung smart TVs and other platforms, Frequency pulls in content from AP, National Geographic Wild, and thousands of other online sources into individualized "channels".
There's also support for connecting a Facebook, Twitter, Vine, and Instagram account to Frequency, which allows the service to filter through videos shared by friends and family.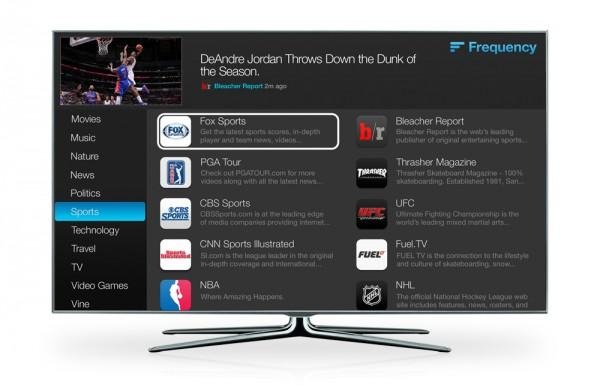 As well as custom curated channels based on social interests, Frequency also includes channels from media publishers on thousands of different themes. A "Highlights" channel culls the best – based on interests, friends, sources, and quality – and then pushes them into a single must-see stream.
Meanwhile, Frequency also synchronizes channels and watched content across multiple devices, so anyone with a single login will gain access to all their shows no matter where they're watching. That includes Sony's BRAVIA Smart Stick and online through the service's web-based viewer.
Frequency on Amazon Fire TV is available from today, with around 4,000 free-to-watch channels.
SOURCE Frequency