FreedomPop Privacy Phone is a Galaxy S2 with security slant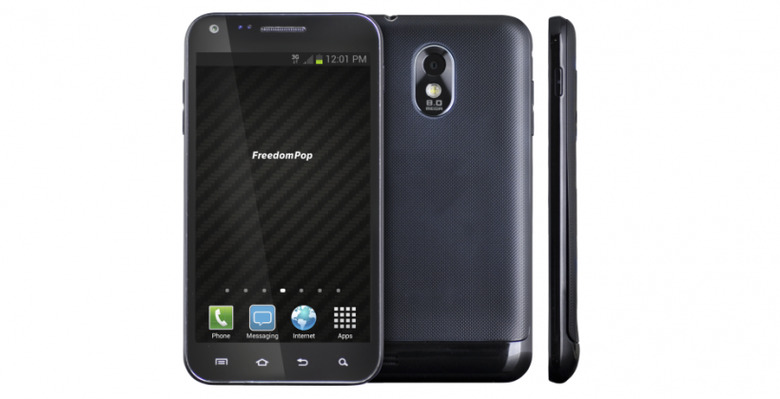 FreedomPop has unveiled its latest wares, introducing a modified Samsung Galaxy S II with a focus on security. The move comes at a time when privacy concerns are at an all-time high, and puts it into the same niche as other recently revealed privacy-based handsets, such as the Boeing Black.
The Privacy Phone is a Samsung Galaxy S2 that has been modified to give users 128-bit encryption for texting and voice, with app data and Web data being shuttled through a VPN for an extra layer of security. For the security-minded folks who buy it, FreedomPop is now accepting bitcoin payments.
The Galaxy S2 is a dated handset, but the specs will still meet the tastes for many consumers, offering a 1.2GHz Samsung Exynos C210 processor and 16GB of internal storage, as well as microSD card slot, 8-megapixel camera with LED flash and auto-focus, Bluetooth 3.0, 802.11 a/b/g/n, and an 1800mAh battery.
Said Steven Sesar, FreedomPop's COO, "In light of recent violations in consumer's privacy across social networks and mobile devices, privacy is becoming increasingly important to many Americans and we all have a right to communicate anonymously. Large carriers don't have the flexibility, desire or creativity to invest in privacy. We don't agree with this approach and felt it was up to us to create a truly private mobile phone service at an affordable price."
The Privacy Phone is priced at $189 USD, and comes with three months of unlimited voice/texts + 500MB of data. Beyond that, a $10 monthly fee will apply. Check out the timeline below for other recent FreedomPop news.
SOURCE: Re/code