Boeing Black secure smartphone detailed for maximum privacy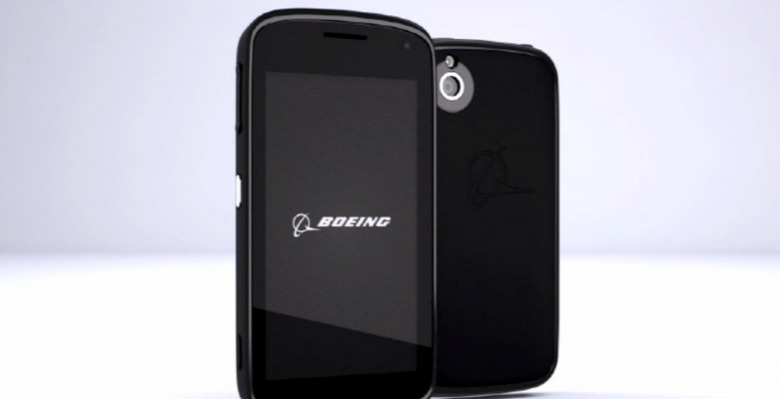 Boeing has detailed its new, ultra-secure smartphone, the Boeing Black, a locked-down Android handset promising defense and security agency standards of protection for user-data. Spotted clearing the FCC earlier this week, the Black locks Android, apps, and data inside Boeing's own PureSecure architecture, with hardware media encryption, trusted boot, and the option to plug in modular components to tailor the US-made handset to mission-specific needs.
The special module port – a 24-pin connector which co-exists with USB, PDMI, and microSD – can be used to plug in different sensors, Boeing suggests, or a satellite radio. Alternatively, it could be used to safely connect alternative power supplies, like solar panels, to augment the 1590 mAh Li-Ion battery.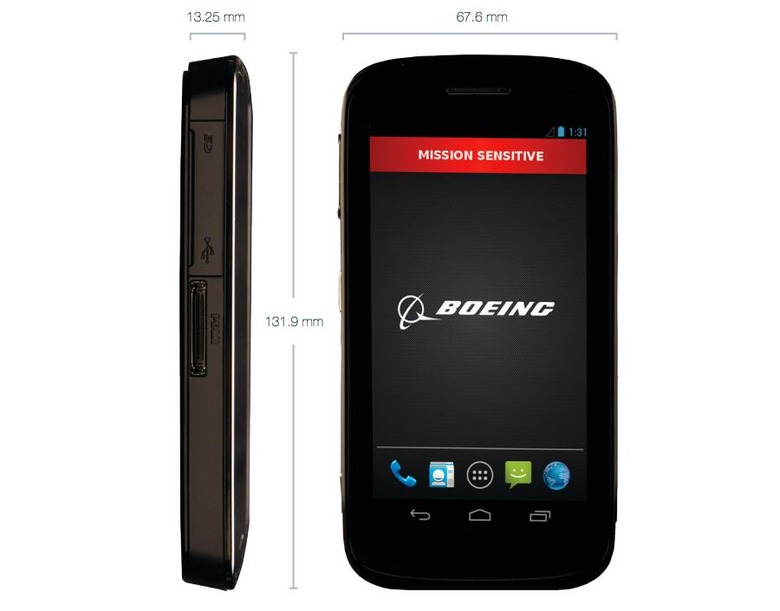 As is so often the case with specifically-tailored devices like this, the actual specs don't really hold up to direct comparison with recent flagships like the Galaxy S5 or the Xperia Z2. Inside the 131.9 x 67.6 x 13.25 mm, 170g casing there's a 1.2GHz dualcore ARM Cortex A9 chip, while wireless connectivity includes triband LTE, triband WCDMA, and quadband GSM/EDGE.
You do at least get dual-SIMs for the chance to switch between government and commercial networks, though the Bluetooth is only 2.1+EDR, and the 4.3-inch screen runs at just 960 x 540 qHD resolution.
Still, if data security is your primary concern, the Boeing Black may well put other recent secure devices like the Blackphone announced this week to shame. Boeing has encrypted the storage, used a hardware crypto engine and trusted platform modules, embedded secure components and a hardware root-of-trust to test for swapped out components, as well as a secure boot for each time the phone is powered on.
How much the Black will actually cost and when it will go on sale remains to be seen, though Boeing is unlikely to offer it to the mainstream consumer. Still, with more and more attention being paid to phone surveillance, data tapping, and the potential threat of hacking, security-minded smartphones for the mass market aren't likely to take long to follow on.