FreedomPop "free 4G" data service goes live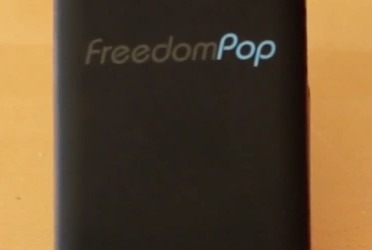 Free 4G data carrier FreedomPop has launched in beta, offering cheap WiMAX for your iPad, tablet, or other gadgets, and the promise of extra if you coerce your friends into signing up too. The contract-free service kicks off with 500MB per month when you buy a USB modem or mobile hotspot – priced at $49 and $89 respectively – though FreedomPop will also be offering iPod touch and iPhone sleeves expected to ship in roughly a month's time.
Those will be priced at $99 apiece, and the iPhone model includes a built-in battery. They share the 4G data connection – WiMAX, courtesy of Clearwire's network – out via WiFi, just as with a regular mobile hotspot, which means other devices you might have can also get online when nearby.
Once you've chewed through your free 500MB, each subsequent gigabyte of data is priced at $10. There's also a range of prepurchase plans for those who know they'll want to use more, and which FreedomPop insists will save 20- to 40-percent on other carriers' data deals. Another paid option will remove a speed cap.
Where it gets interesting is how you can earn more credit by taking part in promotions and referring friends. The exact amounts involved vary on the promotion – think along the lines of a few megabytes for watching an ad video, or 10MB per month if you refer a friend who goes on to use FreedomPop themselves – and the referral side of it is limited to 1GB each month.
Sign-ups are being handled on a first-come, first-served basis, and you'll obviously need to be in a Clearwire-serviced area in order to use the 4G. FreedomPop expects to upgrade to LTE eventually, though that's now believed to be taking place early in the new year rather than before the end of 2012, as previously suggested.