FreedomPop gives iPod touch 4G with free data sleeve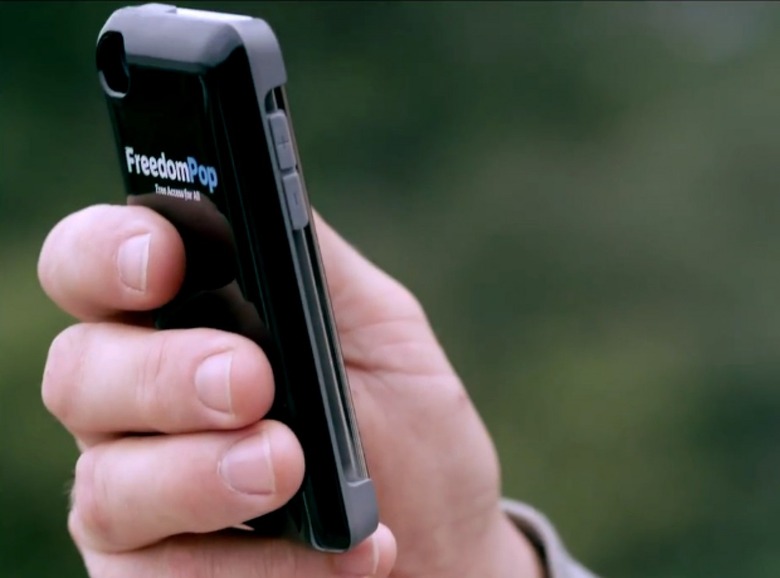 4G iPhone sleeve company FreedomPop has returned with a new model, this time turning the iPod touch into a pseudo-iPhone complete with free mobile broadband access every month. The new Freedom Sleeve for iPod touch, up for pre-order now, clips onto the back of the media player like a speedy data barnacle and gives it a WiFi connection to play with, allowing for streaming music services like Spotify, FaceTime video calls on the move, and voice calls over VoIP services like Skype.
Usually, that would demand a WiFi hotspot of some sort, but the Freedom Sleeve basically creates that itself. Streaming video and music are supported, along with internet access and just about anything else that you could hope to use data for, and in fact you can also share it with other WiFi-enabled gadgets such as tablets and notebooks with hotspot access for up to eight.
As for the "free" part, that's based on a combination of things. FreedomPop says all buyers will get 500MB of free data each month, on top of which they can earn up to 500MB more by adding friends to the service. If 1GB free isn't enough, $10 gets you a further gigabyte, and there's no contract to sign or minimum commitment.
FreedomPop uses Clearwire's WiMAX network, with coverage in forty markets for around 130m people in total. However, the company is also readying an LTE service, though hasn't said exactly when it will launch (or, indeed, if the current hardware will support it).
The Freedom Sleeve for iPod touch is up for pre-order now, and is priced at $99. It's expected to begin shipping in two months.