Freebox mini 4K brings Android TV international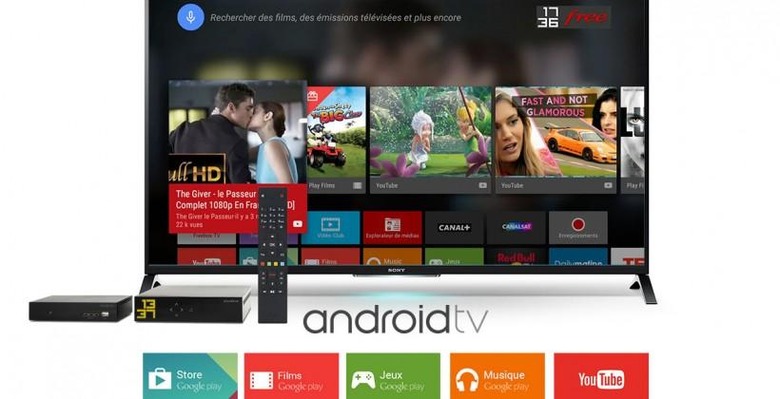 This week the Freebox mini 4K has been revealed with Android TV. This is a device that's not much of a looker on the outside – it's meant to be hidden to the side or below your TV – but inside, a fully-functional 4K TV box resides. This device is the start of something big – it's not ready for the USA yet, but it could be soon. For now you'll be renting this device for 29.99 Euro a month – that includes internet, as well.
When you subscribe to the service known as Freebox, you get the Freebox mini and the Freebox modem as well. This system connects with ADSL2 +, VDSL 2, or FIBRE internet as well as WiFi 802.11n (up to 450 Mbit/s.)
The Freebox mini is 4K compatible with its HDMI-out port, working with Freebox TV service that includes more than 200 TV channels – 49 of which are in HD.
Freebox mini 4K works with Android TV – that means the Google Play store, Google Play movies, Google Play Games, Google Music, and YouTube. Freebox TV apps include Freebox TV, Freebox Replay, Video Club, Canal+, Canalsat, and more.

The remote control that comes with this unit has a microphone for voice search through Android TV. You can also use your Android smartphone to control the set, and the whole system is Google Cast ready.
Inside the Freebox mini 4K you'll find a Broadcom BCM7252 STB system-on-chip (SoC).
The Freebox STB will be offered with a Freebox subscription from 29.99 Euro a month starting this Spring.