Free-to-play Final Fantasy Agito announced for Android and iOS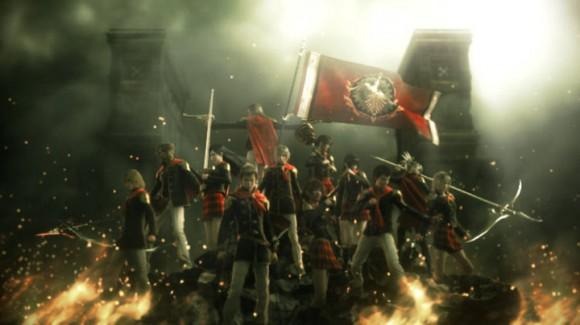 Mobile gamers who are fans of the Square Enix Final Fantasy franchise have good reason to be excited. Square Enix announced this week that it would be bringing a free to play Final Fantasy video game to Android and iOS smartphone users. The game will be set in the world of Final Fantasy Type-O.
Final Fantasy Type-O is a RPG that was launched by Square Enix for PSP gamers in Japan two years ago. Agito is described as a retelling of Type-O from the perspective of new player customizable player characters. The game will see players playing as a student candidate in the Orience Magic Academy featured in Type-O.
Interestingly, game producer Hajime Tabata says that Type-O was originally intended for release on mobile phones. Coming back to the story and tracing the fates of all the heroes in Type-O was something Tabata says that he and others within the studio wanted to do. The mobile game has some interesting real-time interactions.
According to the developers, what players do in one segment of Agito will change things in the next segment. There is no firm launch date for Agito at this time, but the launch is tipped for this winter. The game will be officially unveiled at the Tokyo Game Show. Developers promise the game will be enjoyable and playable even if you don't spend money on it. Square Enix promises that you'll be able to reach the ending of the game without spending a dollar.
SOURCE: Polygon