Free Angry Birds for BlackBerry 10 early-adopters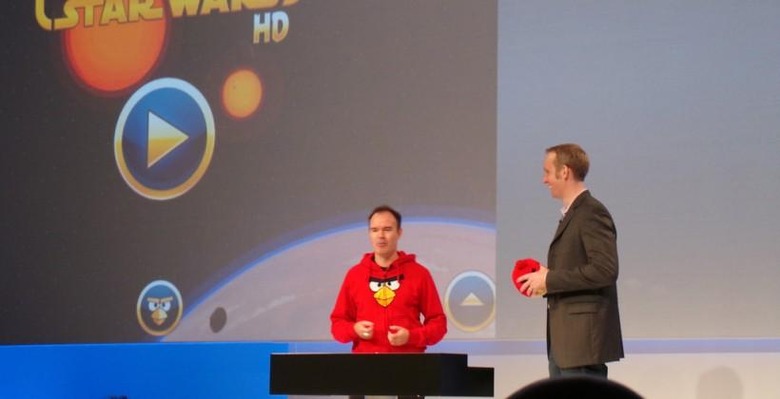 BlackBerry isn't afraid of a little game bribery to try to fuel the first batch of BlackBerry 10 device sales, turning to Angry Birds developer Rovio to help gild the lily. The developer joined BlackBerry on-stage in London, UK, to announce that all of its back-catalog of Angry Birds titles will be available in BlackBerry App World from launch, with a freebie for those early-adopters.
The first 1,250,000 downloads of Angry Birds Star Wars will be free, Rovio confirmed. That will give UK shoppers a head-start, since they'll be getting the Z10 first – from tomorrow – while Canada will have to wait until mid-February.
After that will be the US, with Verizon, T-Mobile USA, and AT&T all expected to get BlackBerry 10 handsets – the Z10 and the Q10 QWERTY model – sometime in March. It'll be priced at $199.99 with a new, two year agreement.
BlackBerry is definitely working hard to position BlackBerry 10 not as a late-to-the-game challenger, but as a competitive OS out of the gate.