Frankly Ridiculous Bosch iPod Dock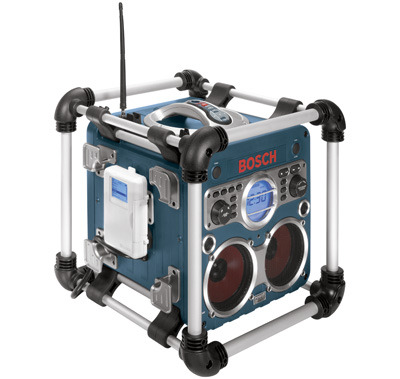 Perhaps the rest of the reviewing world is too polite, but can we take a moment to laugh loudly and for a damn long time at this brand spanking new Bosch iPod dock.  Seriously, take a couple of minutes to examine the image – a roll cage, blue-lit display, pressed aluminium – and let out that loud guffaw you've been saving for just such a bandwagon jumping, niche chasing monstrosity.
If the sheer ridiculousness of it hasn't put you off, you might want to know that it recharges your iPod during playback (though you have to buy a dock adapter first), is dust & weather resistant and costs $210.