Forza Horizon 2's first 100 cars revealed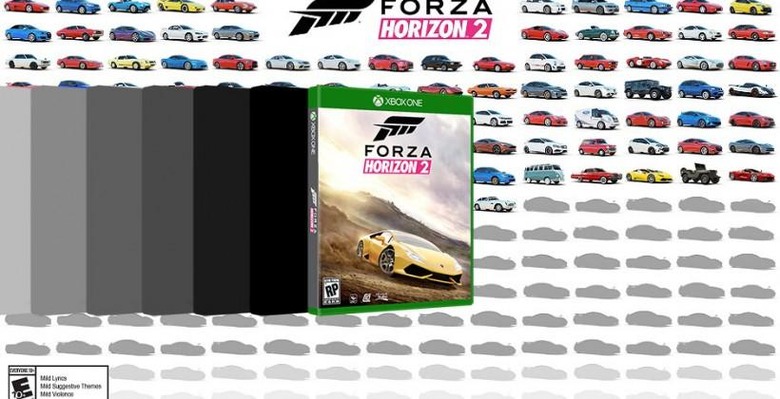 The game Forza Horizon 2 will be rolling with more than 200 cars when it arrives on Xbox One. Today Turn 10 Studios and Microsoft Studios have revealed the first 100. We're hoping they don't only reveal one car a day until the launch on September 30th.
For those of you trying to figure that math out – there are 70 days between today and the 30th of September. So there's actually no way they'll be revealing one car a day until then ...unless they decide to only reveal 70, leaving 30 for the game. Darnit!
The above footage was released on the 9th of June, 2014 with "all Xbox One in-game footage." That's not necessarily gameplay, but it does mean you'll be seeing what you see here on your TV or whatever display you use with your Xbox One.
In addition to the cars revealed here, you'll find a set of three cars marked with "Day One Edition" available for pre-order buyers. You'll only be able to pre-order while supplies last – and this works with Xbox One and Xbox 360. This game is also exclusive to Xbox 360 and Xbox One.
The list of 100 is as follows (click to see larger list):
The folks at Xbox Wire have also featured several cars from this list. In the gallery below you'll see the 1963 Volkswagen Type 2 De Luxe, 1945 Jeep Willys MB, 2009 Vauxhall Corsa VXR, 1954 Jaguar XK120 SE, and 1973 Renault Alpine A110 1600S. Don't expect to be winning races in this whole collection!