Fortnite's Solo Showdown is worth playing now more than ever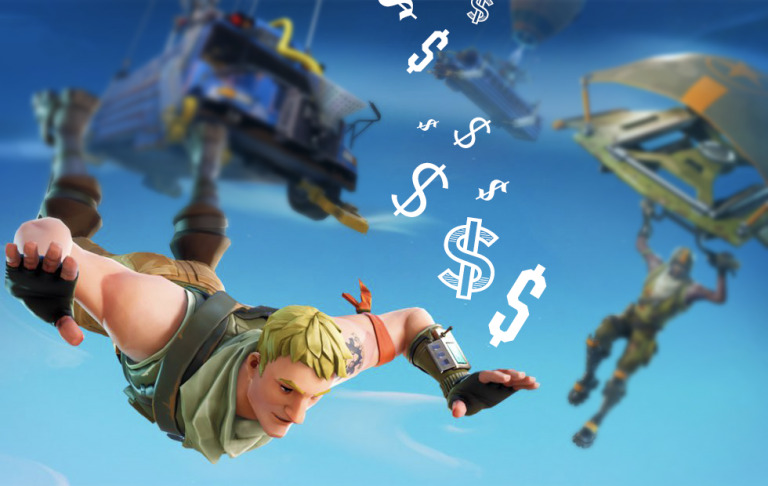 Fortnite's Solo Showdown mode has returned, giving players a competitive mode to participate in. While most of Fortnite's limited time game modes have some unique angle or quirk to them, Solo Showdown is simply the standard Fortnite formula you've come to know over the past year or so, only with real prizes on the line. Those who finish at the top of the leaderboards will receive a V-Bucks reward depending on their final rank, but this time around, there's even more reason to participate in the competitive mode.
When Epic announced Solo Showdown's return yesterday, it revealed something very exciting for those who perform well. "Eligible, top performers in the Solo Showdown may also receive invitations to future Summer Skirmish events," Epic said, which potentially opens a big door for some of the game's skilled amateurs.
Summer Skirmish, as many of you likely already know, is Epic's weekly competitive series for Fortnite, with cash prizes up for grabs each weekend. Thus far, the Summer Skirmish series has been an invite-only affair, with many big Fortnite streamers and content creators being asked to compete. Solo Showdown, however, might change that by making it easier for good players who don't have a large following to land an invite.
By ranking well in Solo Showdown, you make yourself stand out from the crowd, which isn't an easy thing to do when there are so many skilled Fortnite players out there. Fortnite is so popular, in fact, that simply waiting for Epic to notice your ability isn't a very realistic approach to breaking into its young competitive scene. If you do well in Solo Showdown, however, you could make a name for yourself and earn an invite to tournaments where actual cash prizes are on the line.
Of course, competition in these Solo Showdown events is always pretty cutthroat, so you're going to have to be on your game if you want to finish anywhere near the top of the leaderboards. Points are granted for your ranking in each match (starting at 100 points for first place and descending from there), but you'll also be rewarded with six points for each kill you get as you play. You only have 25 games to earn as many points as possible, so each Solo Showdown match you play definitely counts.
While there's no guarantee that Epic will send out Summer Skirmish invites to those who place high in Solo Showdown, the chance that it might definitely makes it worth spending some time with the mode this weekend. Be sure to check it out if you're confident in your skills, and if you're planning on going for the top spot on the Solo Showdown leaderboard, good luck!