Fortnite's Summer Skirmish competitive series begins this weekend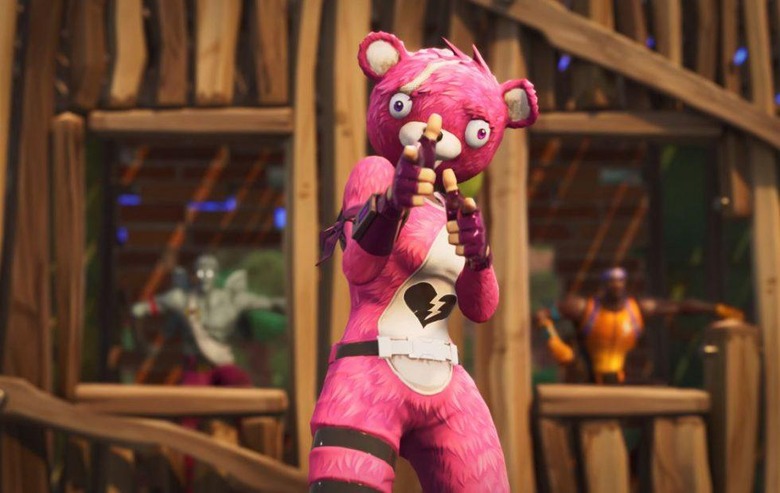 Last month, Epic announced that it would commit an absurd $100 million to Fortnite competitive play through the 2018-2019 season. That amount dwarfs even the most popular eSports around, and this weekend, we'll see the first phase of those plans kick off. Epic has announced the start of the Summer Skirmish series, which will see a grand total of $8 million in prize money handed out to competitors.
In a brief announcement post over on the official Fortnite site, Epic says that the Summer Skirmish series will run for eight weeks. It all begins this weekend with a Duos competition this week, which will award $250,000. Though Epic says that "community creators and Fortnite players who have demonstrated their competitive prowess," will be participating in this first Summer Skirmish event, more specific details aren't available just yet.
It sounds like regular Fortnite players will have a chance to get into the Summer Skirmish series eventually. For the initial events, Epic sent out invitations to specific people, but it does say that it will have more information on how to qualify for events later. It also says that formats will change week-to-week, which should help keep the series fresh throughout its 8-week run.
The $8 million Epic has set aside for the Summer Skirmish series is just a small portion of the $100 million it's committing to Fortnite's first competitive season, so this is just the beginning of what will likely be a long list of events throughout the year. It'll be interesting to see where Epic takes competitive play as Fortnite continues to coast on its extreme popularity.
We'll likely find out more about the Summer Skirmish series and, more specifically, this weekend's Duos showdown, in the next day or two. Should any additional details surface, we'll let you know, so keep it here at SlashGear for more.