Fortnite Solo Showdown returns July 27: 50,000 V-Bucks up for grabs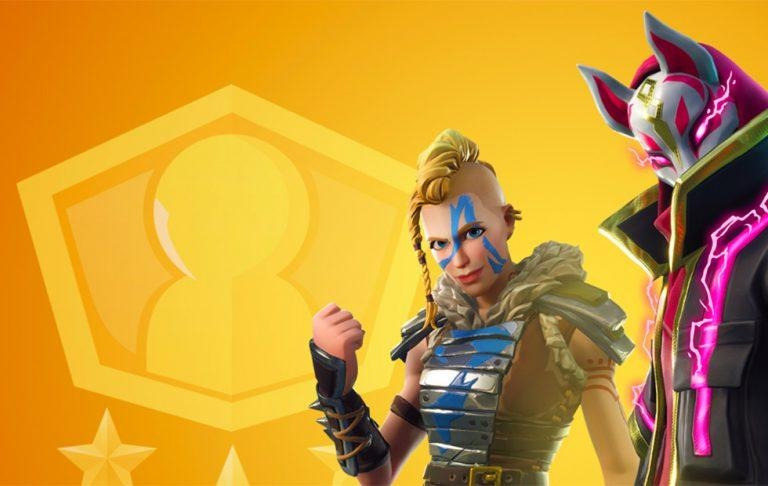 Epic Games has announced the upcoming return of Solo Showdown, a Limited Time Mode that adds a competitive element to the Fortnite Battle Royale game. Think you have what it takes to beat some of the game's best players? If so, you could potentially win 50,000 V-Bucks, the in-game currency used to purchase season passes, skins, and more. Epic says some players will also get the chance at Summer Skirmish invitations.
For those who missed it the first time around, Solo Showdown LTM is a competitive mode that any player can participate in. The core gameplay experience is the same as Fortnite's regular Solo Battle Royale mode, but the player's performance is ranked against others to determine where they fall in the pecking order.
The first 25 matches the user plays in Solo Showdown LTM are counted toward a final score, which Epic tracks to determine which awards — if any — the player should receive. Each server region will have a total of 100 top player awards, with the person who comes in 1st getting 50,000 V-Bucks. Players #2 through #4 will get 25,000 V-Bucks, #5 through #50 get 13,500 V-Bucks, and players #51 through #100 get 7,500 V-Bucks.
The new LTM will go live on July 27 at 10AM EST and remain available until July 30 at 10AM EST. The contest is free to participate in, though you must be at least 16-years-old for eligibility reasons. As well, you'll need a valid Fortnite account registered before July 18, 2018, and you'll need to complete a minimum of 25 Solo Showdown matches to qualify.
How does the score work? Epic bases it on points, awarding 100 points if you come in #1 (get a Victory Royale), 94 points for coming in #2, all the way down to 25 points if you come in between positions #76 and #100. Added to the placement score are 6 points per eliminated opponent. Epic will also be using these scores to determine who may get invites for a future Summer Skirmish.
SOURCE: Epic Games