Fortnite's new limited time game mode sounds like a wild ride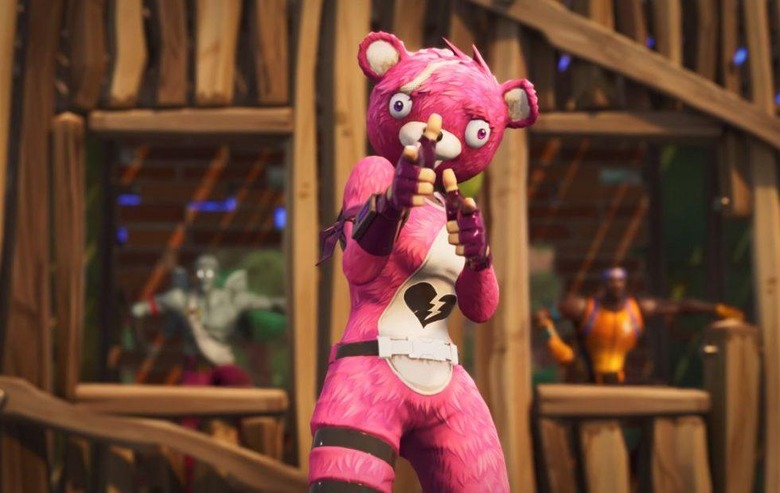 Fortnite's free Battle Royale has become insanely popular in recent months, and that growth is thanks in large part to what the game is doing to shake up the BR genre. The addition of building mechanics was enough differentiate it at first, but Epic has been taking it one step further with the introduction of limited time game modes. The first game mode of this type, which launched earlier this year, pitted two teams of 50 players against one another, and now the next limited time game mode is ready to go.
Epic today announced a new Teams of 20 mode for Fortnite. Similar to the 50v50 game mode, this one will put players on teams much larger than the standard four-man squad, which is usually the maximum allowed by the game. Unlike 50v50, however, we imagine Teams of 20 will be quite a bit more hectic given that there will be five teams instead of just two.
Like the 50v50 mode, this one isn't going to last very long. Epic hasn't announced when the Teams of 20 mode will go away, so you'll definitely want to set aside some time soon after it's live tomorrow if you intend to play it. It should be a pretty good time, especially if you can gather a sizable group of friends and actually play like an organized unit.
This won't be the last limited time game mode we'll see, either. After 50v50 initially launched, Epic said that it has many more ideas for additional game modes that it would be exploring in the future. Teams of 20 was presumably one of those modes, and Epic has suggested in the past that we'll see 50v50 return at some point, complete with some improvements and new features.
Fortnite's growth has been so significant that it's been consistently beating PUBG in terms of total viewership over on Twitch. Perhaps the makers of PUBG should consider rolling out limited time games modes of their own? In any case, be sure to head down to the comments section and tell us what you think of this new Teams of 20 mode for Fortnite.