Fortnite's mysterious Saturday event may be a rocket launch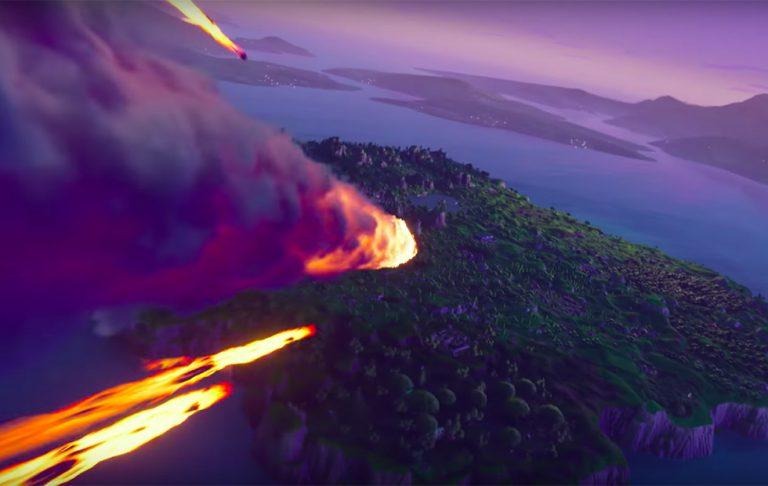 Prepare yourself, Fortnite fans. Epic Games is up to something and no one knows for sure what will happen. At 1:30PM ET tomorrow, the popular battle royale game will experience something out of the ordinary, but the company hasn't said what it has planned. Rumor has it the in-game rocket will be launching, but that only raises more questions.
READ: Fortnite's Playground mode is still nowhere to be seen
The Season 4 Fortnite update — the one that resulted in a big space rock smashing into the game's island — brought some interesting new elements, including what appears to be a government research lab in Dusty Divot and a rocket in a mountainous location.
That rocket has remained a mystery in the weeks since its appearance, but we may finally know what's up starting tomorrow.
Televisions found within sheds and homes in Fortnite recently started displaying a countdown timer that is set to hit "zero" at 1:30PM ET / 10:30AM PT tomorrow. No one knows what will happen when it ends. However, a popular Fortnite streamer who goes by the name Muselk recently dropped a major hint on Twitter.
Guys.
Be at the rocket at 1:30pm Eastern time on Saturday.
Something big is gonna happen. And its only gonna happen once.
Thats all Im gonna say.
RT and get the word out.

— Muselk (@muselk) June 29, 2018
Rumors circulating online all point toward tomorrow's event being a once-in-the-game sort of thing — meaning if you miss it, you've missed it for good and you'll have to look for videos on YouTube or Twitch to experience it. Epic Games has not confirmed the rumor, though, so we'll have to wait until tomorrow to know for sure.